Bob Osmond, President of RacePoint Global, took the reins one month into the pandemic and only now is starting to meet colleagues face-to-face.  Learn how this authentic servant leader worked to earn the trust of a team he only saw chest-up through Zoom. Employee burnout from the COVID pandemic and the emotionally charged racial justice movement provided numerous "moments of truth" for this new leader and Bob shares how he works to set a tone of accountability balanced with self-care every single day.
About Bob Osmond: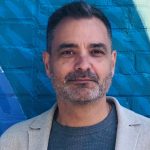 Bob Osmond is President of Racepoint Global (RPG), an independent earned-first integrated communications agency focused on helping clients shape conversations that matter. Bob has more than twenty years of award-winning integrated marketing and public relations experience with a range of B2B and consumer brands. Bob works with clients and client teams to help build compelling and relevant narratives. Bob is a frequent media trainer and presentation coach and a Certified Diversity Executive (CDE®). Prior to joining RPG in 2020, Bob held a number of agency leadership roles, including at Access Brand Communications, Ketchum, and Cohn & Wolfe (BCW).
About the Host: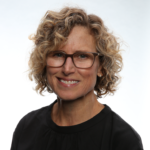 Kim Sample focuses on helping the PR Council's 100-plus member agencies thrive and elevating the PR profession overall. Prior to joining the PRC in August 2018, Kim was the founder/CEO of Emanate, a $35 million, 100+ person international marketing communications agency. During her tenure Emanate was named PR WEEK Agency of the Year and CRAIN'S Best Places to Work in NYC, and the team's work for clients was recognized with numerous industry awards. Kim also worked at Ketchum, Marina Maher Communications and Golin earlier in her career, and has served Fortune 500 clients across a number of industries, including financial services, travel and hospitality, CPG and consumer electronics.