Lippe Taylor Group CEO Paul Dyer explores the failures of advertising in his new book, Friction Fatigue. He says this has created a significant opportunity for integrated PR firms, and Paul and his leadership team are building Lippe Taylor, Cheer Partners and twelvenote as the first Earned Marketing Agencies to capture it. Listen in and learn more about how they are gaining the lead role with clients.
About Paul Dyer: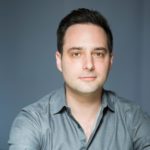 Paul Dyer entered the PR industry as one of the first people to make social media his full-time job. He then spent eight years at W2O Group (now Real Chemistry), where he was responsible for re-organizing the PR firm into an integrated marketing communications structure while building the agency's Analytics and Integrated Media capabilities.  In 2017, he joined Lippe Taylor as President and became CEO in 2020. 
At Lippe Taylor, Paul architected an overhaul of the agency's creative and digital capabilities, evolving them to be fully integrated, while maintaining the integrity of the firm's iconic brand reputation and excellence in earned media. The agency has grown more than threefold under his leadership and was named PRWeek's Midsize Agency of the Year for 2021. 
Along the way, Paul received his MBA from the McCombs School of Business at the University of Texas and was named a "15 to Watch" an "Innovator 25" and a "40 under 40". His book, Friction Fatigue, addresses the failings of Big Advertising and the remaking of the media landscape for the 2020s. It provides a roadmap for executives and marketers trying to wean themselves off advertising dependency. It's a best seller according to Amazon, USA Today, and The Wall Street Journal. 
About the Host: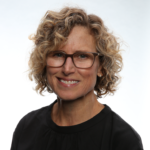 Kim Sample focuses on helping the PR Council's 100-plus member agencies thrive and elevating the PR profession overall. Prior to joining the PRC in August 2018, Kim was the founder/CEO of Emanate, a $35 million, 100+ person international marketing communications agency. During her tenure Emanate was named PR WEEK Agency of the Year and CRAIN'S Best Places to Work in NYC, and the team's work for clients was recognized with numerous industry awards. Kim also worked at Ketchum, Marina Maher Communications and Golin earlier in her career, and has served Fortune 500 clients across a number of industries, including financial services, travel and hospitality, CPG and consumer electronics.