EGAMI Group and Zeno Group are partnering to help EGAMI scale its business, both agencies recruit and retain Black talent, and their clients tap the important and fast-growing multicultural US market.  According to Teneshia Jackson-Warner, founder and CEO of EGAMI, and Barby Siegel, CEO of Zeno, the decision to form a partnership was easy — they joke that 1 + 1 = 11.  Listen in and learn how the leaders are motivated to work together to make their agencies — and the world — better places.
About Barby Siegel: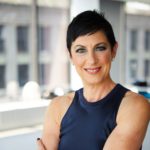 Barby Siegel is chief executive officer of Zeno Group, a global integrated communications agency, born from P.R. The agency works with leading companies at the intersection of brand and corporate reputation, helping clients realize their purpose and business goals, while providing seasoned counsel on the business and cultural issues of the day.
In addition to her daily passion for client work, Barby is a staunch supporter of advancing diversity, equity and inclusion for both the agency and the industry at large. In 2020, Zeno launched ACT TOGETHER – a series of decisive initiatives and action items to more urgently advance a more equitable and inclusive workforce and bring more people of color into the agency and the profession. Barby also contributes to advancing the meaningful diversity work of nonprofits serving as a National Board Member of Year Up and the Diversity Action Alliance.
For the ninth consecutive year, Barby has been named to PRWeek's "Power List" of the 50 most influential leaders in the communications industry (2013-2021). In December 2021, Barby will be inducted in PRWeek's Hall of Fame, which recognizes individuals who have made outstanding contributions to the development of the communications industry.
About Teneshia Jackson Warner: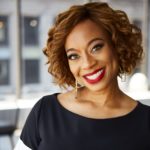 Teneshia Jackson Warner is the Founder and CEO of EGAMI Group, an award-winning multicultural agency. EGAMI is a trusted partner to world leading consumer, lifestyle, healthcare, financial and corporate brands; and the first multicultural and Black woman-owned agency to win Grand Prix film honors at the Cannes Festival of Creativity.
Teneshia is a dynamic speaker and two-time author whose first book, Profit With Purpose: A Marketers Guide to Deliver Purpose-Driven Campaigns to Multicultural Audiences earned rave reviews as the first-of-its-kind guide to multicultural, purpose-driven marketing. She is also the creator of The Dream Project Symposium and coach to Dreamers at all stages of their path to greater purpose.
Throughout her career, Teneshia has amassed several professional awards including the coveted Black Enterprise Rising Star Award, Black Enterprises Forty Under 40, AdColor MVP, and The Network Journal's Forty Under 40 Award. She has also been featured in Fast Company, Forbes, Success Magazine, AdWeek, Ad Age, Entrepreneur, Essence, and Black Enterprise magazines and made guest appearances on outlets including ABC News and The Steve Harvey Show.
About the Host: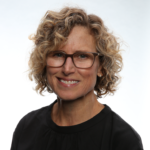 Kim Sample focuses on helping the PR Council's 100-plus member agencies thrive and elevating the PR profession overall. Prior to joining the PRC in August 2018, Kim was the founder/CEO of Emanate, a $35 million, 100+ person international marketing communications agency. During her tenure Emanate was named PR WEEK Agency of the Year and CRAIN'S Best Places to Work in NYC, and the team's work for clients was recognized with numerous industry awards. Kim also worked at Ketchum, Marina Maher Communications and Golin earlier in her career, and has served Fortune 500 clients across a number of industries, including financial services, travel and hospitality, CPG and consumer electronics.