What if you didn't look at your job as leading an agency but rather as creating leaders? And what if your measure of success wasn't about the client paying — although that's an undeniably important part of running a business — but rather the measure of how many people your work helped.  Listen in and get inspired by Brandon Wilson, CEO of the purpose-focused Wilbron.
About Brandon Wilson: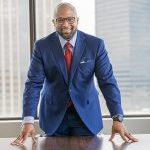 Brandon Wilson, CEO of Birmingham-based Wilbron, is an award-winning executive and highly valued communications consultant. His new book, Sabotage, helps leaders overcome the forces that seek to limit their impact (learn more at brandonwilson.co).
Earlier in his career, Brandon's work on documentaries led to both an Emmy and an Oscar. Throughout his career, his communications counsel has benefitted leaders at some of the world's most influential companies. Brandon is a New York Times Scholar, and an accredited PR practitioner (APR). He speaks fluent Portuguese and is learning to speak Arabic.
About the Host: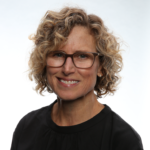 Kim Sample focuses on helping the PR Council's 100-plus member agencies thrive and elevating the PR profession overall. Prior to joining the PRC in August 2018, Kim was the founder/CEO of Emanate, a $35 million, 100+ person international marketing communications agency. During her tenure Emanate was named PR WEEK Agency of the Year and CRAIN'S Best Places to Work in NYC, and the team's work for clients was recognized with numerous industry awards. Kim also worked at Ketchum, Marina Maher Communications and Golin earlier in her career, and has served Fortune 500 clients across a number of industries, including financial services, travel and hospitality, CPG and consumer electronics.