President & CEO of Double Forte Lee Caraher shares how simplicity and transparency have built love and loyalty for her agency amongst clients and employees alike. The agency is built to solve business problems through communications and they make sure every assignment stays true to that. After George Floyd's murder last summer, she and her colleagues brought the same focus and tenacity to tackling their DE&I problem.  Listen and learn how they worked together to tackle this business problem.
About Lee Caraher: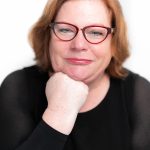 Lee McEnany Caraher is the founder and CEO of Double Forte, a national independent PR and Social Media agency headquartered in San Francisco, with offices in New York and Eau Claire, WI. An acclaimed communication strategist, Lee is known for her practical solutions to big problems. Her company works with some of the top consumer lifestyle, digital life, and wine brands in the country. 
Lee has a reputation for building cohesive, high producing teams who get a lot done well and have fun at the same time. She is a straight talker who doesn't hold too many punches, although she does her best to be pleasant about it. Her big laugh and sense of humor have gotten her out of a lot of trouble. She is the author of Millennials & Management based on her experience with epically failing and then succeeding at retaining Millennials in her business. Her second book, The Boomerang Principle: Inspiring Lifetime Loyalty From Employees provides a practical guide to building positive, high performing workplaces.
About the Host: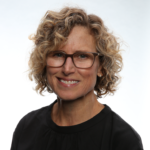 Kim Sample focuses on helping the PR Council's 100-plus member agencies thrive and elevating the PR profession overall. Prior to joining the PRC in August 2018, Kim was the founder/CEO of Emanate, a $35 million, 100+ person international marketing communications agency. During her tenure Emanate was named PR WEEK Agency of the Year and CRAIN'S Best Places to Work in NYC, and the team's work for clients was recognized with numerous industry awards. Kim also worked at Ketchum, Marina Maher Communications and Golin earlier in her career, and has served Fortune 500 clients across a number of industries, including financial services, travel and hospitality, CPG and consumer electronics.