Employment data is often seen as the most important metric for DE&I progress. According to J.J. Carter, Global Chief Operating Officer & President, Americas at FleishmanHillard, data transparency is critical but changing culture to create belonging for diverse talent is equally necessary work.  Learn how FH is taking steps to achieve this internally, while at the same time applying the principles through a new service offering that more than 100 clients have already tapped.
About J. J. Carter: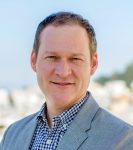 J.J. Carter serves as global chief operating officer and president of FleishmanHillard's Americas region. In this capacity, he drives operational excellence that contributes to the firm's growth, competitiveness and performance worldwide. He works closely with president and CEO John Saunders to enhance the overall client experience, the employee experience and the firm's relationship with DAS and Omnicom partners. Mr. Carter has been with FleishmanHillard since 2005 and has held a variety of key leadership roles, including regional president, general manager of one of the firm's largest offices in San Francisco; and global client relationship manager for one of the firm's largest clients.
In 2007, he launched the agency's global sports marketing practice, calling on his experience as the head of communication for several professional sports teams and leagues. In addition to leading sponsorship programs for Visa Inc, Alibaba Group, and BMW in support of the Olympic Games, Mr. Carter has also provided senior counsel for the NBA's international expansion into China, and has led global accounts with Nike's Jordan Brand, Electronic Arts, GoPro, United States Olympic Committee, Callaway Golf, the Women's Tennis Association Tour (WTA), and the US Ski and Snowboard Association. Over the past two decades, Mr. Carter has developed programs on six continents with many of the world's most prominent athletes and organizations. A veteran communicator of eight Olympic Games, he has led major event and sponsorship work on behalf of numerous sponsors, national governing bodies and individual athletes, among them major international media events with the world's most decorated Olympian, Michael Phelps.
Before joining FleishmanHillard, Mr. Carter was director of public relations for the Association of Tennis Professionals (ATP), the international governing body of men's professional tennis. In that capacity he managed media relations, event operations, and crisis management for players, tournaments, and tour executives. Mr. Carter was responsible for introducing Swiss superstar Roger Federer to the American public through a series of high-profile media tours during his ascension to the world No. 1 ranking.
A graduate of the University of North Carolina at Chapel Hill, Mr. Carter earned a Bachelor of Arts degree in journalism and mass communication with a concentration in public relations.
About the Host: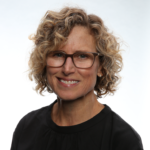 Kim Sample focuses on helping the PR Council's 100-plus member agencies thrive and elevating the PR profession overall. Prior to joining the PRC in August 2018, Kim was the founder/CEO of Emanate, a $35 million, 100+ person international marketing communications agency. During her tenure Emanate was named PR WEEK Agency of the Year and CRAIN'S Best Places to Work in NYC, and the team's work for clients was recognized with numerous industry awards. Kim also worked at Ketchum, Marina Maher Communications and Golin earlier in her career, and has served Fortune 500 clients across a number of industries, including financial services, travel and hospitality, CPG and consumer electronics.