Best-in-class expertise available when a client needs it was the inspiration behind The Sway Effect. Having just marked two years in business, the fast-growing concept has proven attractive to clients and a growing list of expert partners.  Listen in and learn how founder and CEO Jennifer Risi taps experts across The Sway Effect network to assemble teams that are diverse in every way to solve client problems efficiently and effectively.
About Jennifer Risi:
Jennifer Risi is the President and Founder of The Sway Effect, one of the fastest growing marketing and communications agencies today.  The agency is focused on driving brand reputation and putting diversity, equity and inclusion at the center of everything that we do.  
Risi is a seasoned communications executive with more than 15 years of experience in international reputation, strategic global media relations, CEO positioning, change management and crisis communications. She is also an expert in nation branding – having led award-winning global campaigns for Mexico, Colombia, USA, and Indonesia.  Her clients are CEOs and Heads of State the world over.   
Jennifer was recently named to 2020's Observer's Power 50.  She was also inducted into the 2019 PRWeek Hall of Femme and has been named a PR News Top Women in PR for three years in a row. She has won multiple awards for her corporate reputation and nation branding campaigns from PRovoke Media, PRWeek and Cannes Lions and The Sway Effect was just named PRovoke Media's 2021 North American New Agency of the Year. 
About the Host: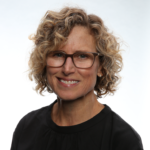 Kim Sample focuses on helping the PR Council's 100-plus member agencies thrive and elevating the PR profession overall. Prior to joining the PRC in August 2018, Kim was the founder/CEO of Emanate, a $35 million, 100+ person international marketing communications agency. During her tenure Emanate was named PR WEEK Agency of the Year and CRAIN'S Best Places to Work in NYC, and the team's work for clients was recognized with numerous industry awards. Kim also worked at Ketchum, Marina Maher Communications and Golin earlier in her career, and has served Fortune 500 clients across a number of industries, including financial services, travel and hospitality, CPG and consumer electronics.