Founder and CEO of Imre, Dave Imre says his idea of a successful agency is one where you are happy to see your colleagues every single day. But COVID and the racial justice movement forced this agency to rethink everything to take care of their employees. Listen and learn how Imre reengineered employee processes and offerings to continue an aggressive growth path and keep everyone smiling when they see each other — be it in the office or over Zoom.
About Dave Imre:
Dave founded imre 28 years ago, after stints on the client side and a mid-sized ad agency in Baltimore. From the outset, imre's focus has been on providing creative ideas, flawless execution and excellent client service.
What began in Dave's basement as marketing and public relations consultancy for Baltimore-based clients has grown to a national agency, specializing in social, digital, creative, public relations and paid media, and serving Fortune 500 companies such as John Deere, STIHL, NFL, Under Armour, AstraZeneca and GlaxoSmithKline. imre now has more than 185 employees working across its four offices located in Baltimore, New York, Philadelphia and Los Angeles.
The company is committed to an inclusive culture, encouraging different perspectives, empathy and respect, which has been a driver of the agency's success. The culture and the team members it attracts have been key to serving long-term clients and retaining employees.

About the Host: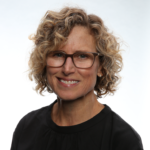 Kim Sample focuses on helping the PR Council's 100-plus member agencies thrive and elevating the PR profession overall. Prior to joining the PRC in August 2018, Kim was the founder/CEO of Emanate, a $35 million, 100+ person international marketing communications agency. During her tenure Emanate was named PR WEEK Agency of the Year and CRAIN'S Best Places to Work in NYC, and the team's work for clients was recognized with numerous industry awards. Kim also worked at Ketchum, Marina Maher Communications and Golin earlier in her career, and has served Fortune 500 clients across a number of industries, including financial services, travel and hospitality, CPG and consumer electronics.