The rebranding of ICF's integrated marketing communications and associated technology businesses into ICF Next was just over a year old when the pandemic hit.  Kris Tremaine, Senior Managing Partner, who leads a 1200-employee-strong team, shares how everyone rallied behind a new brand promise to earn active participation to drive business results for clients.  Listen in to learn how the active participation of ICF Next employees contributed to a year of successes.
About Kris Tremaine: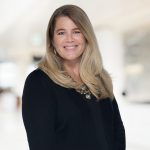 Kris Tremaine is a leader in communications with three decades of industry experience. Kris currently leads ICF Next, an independent agency in the U.S. Prior to ascending to the Group Lead role in April, she was the agency's Chief Operations and Transformation Officer, driving the merger of 12 legacy agencies across disparate disciplines such as technology, marketing and engagement into a single, integrated global firm that is purpose‐built to foster active participation. A new way of thinking about the ongoing, mutually beneficial relationship between company and stakeholder, participation provides the strategic framework for how ICF Next leverages its combination of capabilities to help clients build loyalty, advocacy and an identity‐level connection between brands and stakeholders.
For much of her career, Kris has been dedicated to helping government agencies, not‐for‐profits and private companies engage with their constituents on the critical issues facing our country, with the focus on changing and sustaining behavior. In 2017, Kris was named to PR News' Top Women in PR list, and in 2021, Kris was named to PRWeek's Hall of Femme. In her spare time, Kris is an avid boater, wake surfer, skier and travel enthusiast. But most of her "downtime" is spent making memories with her wonderful husband and blended family of four (nearly grown) sons.
About the Host: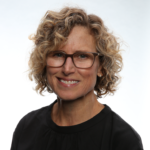 Kim Sample focuses on helping the PR Council's 100-plus member agencies thrive and elevating the PR profession overall. Prior to joining the PRC in August 2018, Kim was the founder/CEO of Emanate, a $35 million, 100+ person international marketing communications agency. During her tenure Emanate was named PR WEEK Agency of the Year and CRAIN'S Best Places to Work in NYC, and the team's work for clients was recognized with numerous industry awards. Kim also worked at Ketchum, Marina Maher Communications and Golin earlier in her career, and has served Fortune 500 clients across a number of industries, including financial services, travel and hospitality, CPG and consumer electronics.