In this episode, Kathy Bloomgarden, CEO of RuderFinn, shares her passion for serving clients and the constant learning that entails. Staunchly optimistic, Kathy has adopted a mantra of "What's Next?" for the business.  She keeps the entire RF team focused on learning versus languishing and has committed to initiatives like Tech Lab and weekly reports to the leadership team to remain future-focused. Listen and learn more about how Ruder Finn will remain one of the world's most successful agencies. 
About Kathy Bloomgarden: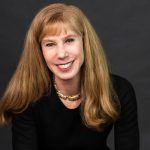 Dr. Kathy Bloomgarden is CEO of Ruder Finn Inc., one of the world's largest independent global public relations agencies. Known for helping companies, CEOs and senior management garner recognition for visionary leadership and achievements, Kathy's work spans an array of multinational companies, including Sanofi, Pfizer, Johnson & Johnson, GE, PepsiCo, Barclays, McKinsey, Cisco, and Nokia.
Kathy is the author of Trust: The Secret Weapon of Effective Business Leaders and continues to be a major voice on what makes today's leaders successful, particularly by engaging and inspiring stakeholders. Kathy is a member of the Council on Foreign Relations, a board member of the Foundation for the National Institutes of Health, the Partnership for New York City, the China Institute, and sits on the advisory board of Columbia University's School of International and Public Affairs. She is fluent in French and Chinese, with a working knowledge of Italian, German and Russian.
About the Host: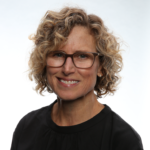 Kim Sample focuses on helping the PR Council's 100-plus member agencies thrive and elevating the PR profession overall. Prior to joining the PRC in August 2018, Kim was the founder/CEO of Emanate, a $35 million, 100+ person international marketing communications agency. During her tenure Emanate was named PR WEEK Agency of the Year and CRAIN'S Best Places to Work in NYC, and the team's work for clients was recognized with numerous industry awards. Kim also worked at Ketchum, Marina Maher Communications and Golin earlier in her career, and has served Fortune 500 clients across a number of industries, including financial services, travel and hospitality, CPG and consumer electronics.