For InkHouse CEO Beth Monaghan, allowing talent to show up as themselves every single day is the guiding principle. Nowhere is this more evident than in "Aren't We Lucky", a newly published collection of staff stories highlighting resilience during the pandemic. This bolstering of authenticity is the cornerstone of InkHouse's diverse and inclusive culture. Learn more about how Beth uses personal storytelling and innovative thinking to not only deliver for clients but also to reinforce culture within her fast-growing agency.
About Beth Monaghan: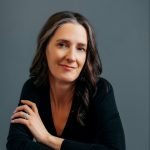 Beth is the CEO of InkHouse, which she co-founded in 2007 and has grown into one of the top-ranked agencies in the country. Beth's been recognized as one of the Top Women in PR by PR News, as one of the Top 25 Innovators by The Holmes Report, and as an Ernst & Young Entrepreneur of the Year finalist. Beth believes in culture as a business model. When people can come as they are, creativity and innovation follow. She has implemented workplace policies to create space for perspective.  
A writer and compulsive reader, Beth believes stories can effect change. Outside of the office, Beth believes that economic growth and cultural progress are contingent on social equity. She has been part of the successful efforts to pass paid family leave, equal pay and transgender rights laws in Massachusetts, and has testified at the U.S. Capitol and the U.S. Department of Labor. She served as board chair for The Alliance for Business Leadership, sits on Eastern Bank's Board of Corporators and on the Advisory Council for the ERA Coalition. 
About the Host: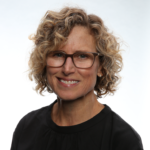 Kim Sample focuses on helping the PR Council's 100-plus member agencies thrive and elevating the PR profession overall. Prior to joining the PRC in August 2018, Kim was the founder/CEO of Emanate, a $35 million, 100+ person international marketing communications agency. During her tenure Emanate was named PR WEEK Agency of the Year and CRAIN'S Best Places to Work in NYC, and the team's work for clients was recognized with numerous industry awards. Kim also worked at Ketchum, Marina Maher Communications and Golin earlier in her career, and has served Fortune 500 clients across a number of industries, including financial services, travel and hospitality, CPG and consumer electronics.