Creating stories that stop the scroll has kept the fast-growing Day One on the move. According to CEO Josh Rosenberg, the pandemic has only sharpened the agency's focus and required the work to become fresher and more compelling.  Keys to 2021 success have been an increasingly diverse, deliberately anti-racist organization; dedicated time for fresh thinking; a new video studio; and the Day One forest.
About Josh Rosenberg: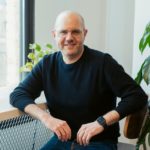 Fresh thinking and innovation in the digital age: It's what Josh infuses into every facet of Day One Agency's business as CEO. Recognizing the need for an agency built for the next 10 years and 24 hours, Josh co-founded Day One in 2014 with the ambition to move the world by stopping it in its scroll with stories that earn a place in culture. 
Under Josh's leadership, Day One's creativity and culture-first approach has attracted some of the world's foremost brands including American Express, Chipotle Mexican Grill, Ferrara, Meta, Nike and Walmart. In 2020, Day One was awarded both Campaign Magazine's PR Agency of the Year and PRovoke Media's Creative Agency of the year. Day One was also named one of AdWeek's top 100 Fastest Growing Agencies in 2019 and 2020. 
Prior to co-founding Day One, Josh spent 12 years at New York-based PR agency M Booth, where he established and led the award-winning digital practice, helping the agency and its clients transition into the digital world. Josh began his career in the New York office of Boston-based PR and marketing agency Cone, Inc. 
Josh serves on the Board of Advisors to the USC Annenberg Center for Public Relations and is a member of the PR Council's Board of Directors. He graduated with a B.A. in communications from the University of Pennsylvania where he received the Walter Annenberg Award for Service. 
 You can find Day One Agency at www.D1A.com. 
About the Host: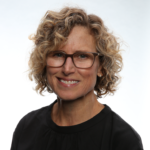 Kim Sample focuses on helping the PR Council's 100-plus member agencies thrive and elevating the PR profession overall. Prior to joining the PRC in August 2018, Kim was the founder/CEO of Emanate, a $35 million, 100+ person international marketing communications agency. During her tenure Emanate was named PR WEEK Agency of the Year and CRAIN'S Best Places to Work in NYC, and the team's work for clients was recognized with numerous industry awards. Kim also worked at Ketchum, Marina Maher Communications and Golin earlier in her career, and has served Fortune 500 clients across a number of industries, including financial services, travel and hospitality, CPG and consumer electronics.