Since joining The Next Practice Group nearly a year ago, The Bliss Group has been tapping — and being tapped by — other founder-driven firms in the group. Cortney Stapleton, Managing Partner, says retaining the firm's focus on integrated marketing communications for highly regulated industries and bringing in other experts as needed is driving opportunity and growth.
About Cortney Stapleton: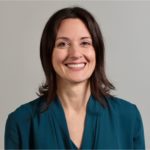 Cortney is a Managing Partner of The Bliss Group where she partners with financial and professional services companies to find their purpose and bring communication goals to life. Cortney counsels Fortune 500 companies on full funnel marketing programs, middle market companies looking to tell meaningful stories that matter, and start-ups transforming their industries. As Chairwoman of NextTech Communications, a women led firm focused on how technology is changing our world, she partners with technology companies to protect their IP and create the stories that delight customers and investors alike. Cortney is also a founder of The Next Practice Collective, ensuring clients have access to services across the full PESO spectrum of marketing services including data science and analytics, paid ad buying, SEO, website, cybersecurity and ESG.  
Prior to her career in marketing and PR, Cortney worked in the non-profit sector and for the state government of Vermont. She sits on the boards of the Council on Accreditation, which accredits thousands of health and human services organizations in the US, and the board of the Alliance for Strong Families & Communities. Additionally, Cortney is a founder of Exponent Women, an overt networking organization for senior women in PE and M&A. In 2019, Cortney was named to PR News' Top Women in PR list. She graduated magna cum laude from New York University with a MS in international relations and earned a BA in political science and environmental studies. 
About the Host: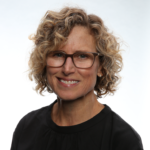 Kim Sample focuses on helping the PR Council's 100-plus member agencies thrive and elevating the PR profession overall. Prior to joining the PRC in August 2018, Kim was the founder/CEO of Emanate, a $35 million, 100+ person international marketing communications agency. During her tenure Emanate was named PR WEEK Agency of the Year and CRAIN'S Best Places to Work in NYC, and the team's work for clients was recognized with numerous industry awards. Kim also worked at Ketchum, Marina Maher Communications and Golin earlier in her career, and has served Fortune 500 clients across a number of industries, including financial services, travel and hospitality, CPG and consumer electronics.