H&S is a small agency that delivers for big clients. Founder and CEO Elizabeth Harrison attributes some of this success to long-term efforts to ensure their staff represents their clients' diverse audiences. Today, the firm boasts a leadership team that is 70% diverse and has attracted and retained diverse talent at all levels. In this podcast, Elizabeth shares keys to success, which include being intentional about creating positive experiences for diverse employees.
About Elizabeth Harrison: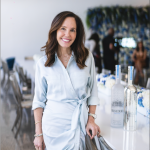 Elizabeth Harrison launched H&S 24 years ago. During her tenure as CEO, she has worked with iconic brands across multiple categories, and under her leadership the agency has seen robust growth with large global clients such as Bacardi, Booking.com, Fairmont, and OMEGA, as well as affecting positive cultural change, hiring diverse talent, increasing profit growth and maintaining 88% client retention.
Since its launch, H&S has transformed into a full-service global, integrated marketing communications practice that puts diversity front and center. H&S is 50% diverse, with a 70% diverse senior leadership team. Under Elizabeth's stewardship, H&S has grown by double digits over the past four years. In 2020, Elizabeth stepped up as a true "Changemaker", buying back the agency from Omnicom, negotiating the agency's status as a preferred partner, maintaining notable relationships, and sharing clients with Ketchum and BBDO.
Elizabeth is also a co-author of several successful books and is frequently invited to share her luxury brand, leadership and entrepreneurship expertise at high-profile conferences and summits. A native New Yorker, Elizabeth lives in Manhattan and is married with two daughters.
About the Host: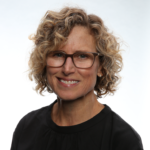 Kim Sample focuses on helping the PR Council's 100-plus member agencies thrive and elevating the PR profession overall. Prior to joining the PRC in August 2018, Kim was the founder/CEO of Emanate, a $35 million, 100+ person international marketing communications agency. During her tenure Emanate was named PR WEEK Agency of the Year and CRAIN'S Best Places to Work in NYC, and the team's work for clients was recognized with numerous industry awards. Kim also worked at Ketchum, Marina Maher Communications and Golin earlier in her career, and has served Fortune 500 clients across a number of industries, including financial services, travel and hospitality, CPG and consumer electronics.