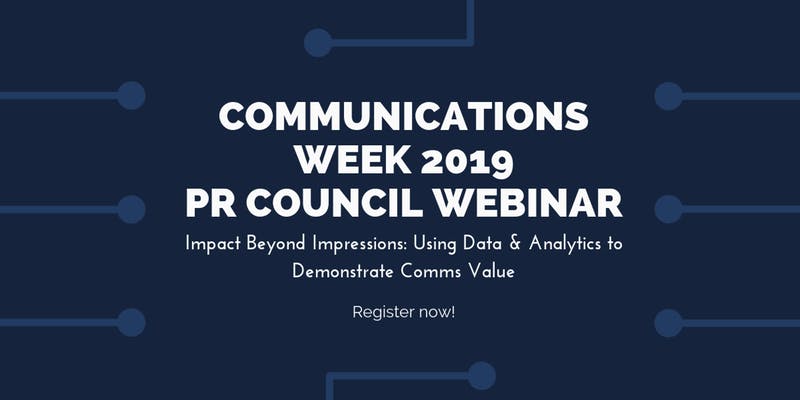 This webinar will reveal how PR pros can leverage data and analytics to demonstrate the value of communication practice.
"Get me in (or out) of the news" may have been justifiable reasoning for the value that PR and comms bring to a brand or organization 20+ years ago but times have changed!
As communicators, we are expected to demonstrate the measurable business impact we bring through our craft and the investment we receive. This is a tough challenge for media relations and classic PR alone and an even greater one when you factor the full spectrum of earned-centric marketing capabilities (e.g. content development, social media strategy and activation, influencers engagement…and more!).
Fortunately, our industry is evolving fast and with the right data and analytics frameworks & tools, communicators are getting closer to showing the true value they bring- and in turn- getting a greater seat at the table. The journey is still long, but we are progressing rapidly and with a clear goal in mind: delivering great work, enforcing its value and getting the credit it deserves.
Webinar attendees will take away:
Examples/use cases of how agency leaders have used data/analytics to build trust/transparency with clients
Creative ideas/approaches to delivering impactful campaigns through data
Where value starts – steps to securing PR's "seat at the table"
Panelists include:
Steve Bauer, Senior Vice President & Partner at FleishmanHillard
Christa Conte, SVP, Head of Digital Commerce, Hotwire
Antoine Harary, Global Managing Director at Edelman Intelligence
Chuck Hemann, Managing Director, Analytics / Head of Digital Analytics at W2O Group