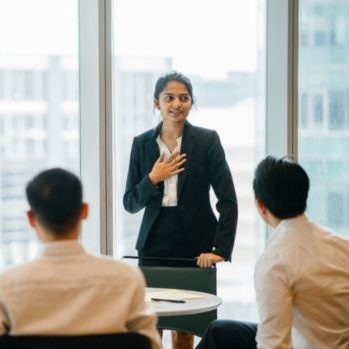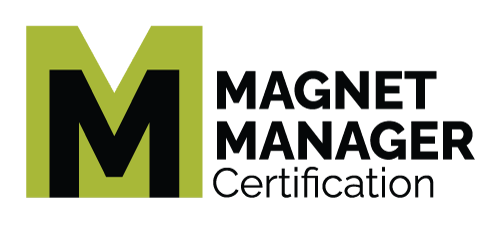 Two years of remote work have challenged even the most inspirational and skilled managers. And the continuing Great Resignation has many of us feeling like our best efforts to groom talent are in vain. These are challenging times but creating a magnetic attraction between employee and manager continues to play a huge role in retaining talent. That, coupled with a sophisticated approach to the agency business propels managers into highly valued leaders.
The seven-part series is designed for people with 0-6 years of experience as a manager and will help develop the mindset and skills that strengthen loyalty, foster client success, and lead to professional growth for you and your teams. Participants can complete all courses in the series to earn a badge or elect to join for only those topics that have become more challenging in today's virtual environment (e.g., onboarding, delegation, and feedback). All participants are strongly encouraged to also participate in PRC's UN BIAS series.
Session Six:

Feedback that Inspires
October 18 (4:00 – 5:00 P.M. ET)
Led by Ken Jacobs, Jacobs Consulting & Executive Coaching
Giving constructive feedback that inspires great work is the most critical element of performance management. Without it, how can a manager expect team members to grow, remain engaged and stay at the agency? Lack of feedback leads to low morale, disengagement, and departures. As a manager, it is your responsibility to learn how to effectively provide positive and constructive feedback and do so often. Fun fact: the more you give, the easier it becomes, so get started with this how-to session.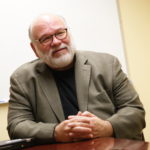 Ken Jacobs helps agencies grow and manage business, improve client service and relationships, and enhance staff performance via consulting and training. In addition, through his executive coaching, he has helped leaders from C-suite executives to managers, achieve and surpass their goals. He holds Professional Certified Coach (PCC) credentials from the International Coach Federation (ICF) and is accredited as a Certified Professional Coach (CPC), Energy Leadership Index (ELI) Master Practitioner and a CORE Leadership Dynamics Specialist (CLDS) by the Institute for Professional Excellence in Coaching (iPEC). 
Ken spent 25 years in management and leadership positions with a number of public relations agencies, including Ogilvy & Mather PR; Ogilvy, Adams & Rinehart; Marina Maher Communications; and Maloney & Fox. At each of these firms, he served on senior management and leadership committees responsible for staff development, training, morale, recruitment, and retention. Ken graduated with honors from Syracuse University's S.I. Newhouse School of Public Communications, with a dual B.S. in public relations and speech communications. 
$49 per employee per session | $249 per employee for full series

*For information on the complete series, please visit the Magnet Manager event page.