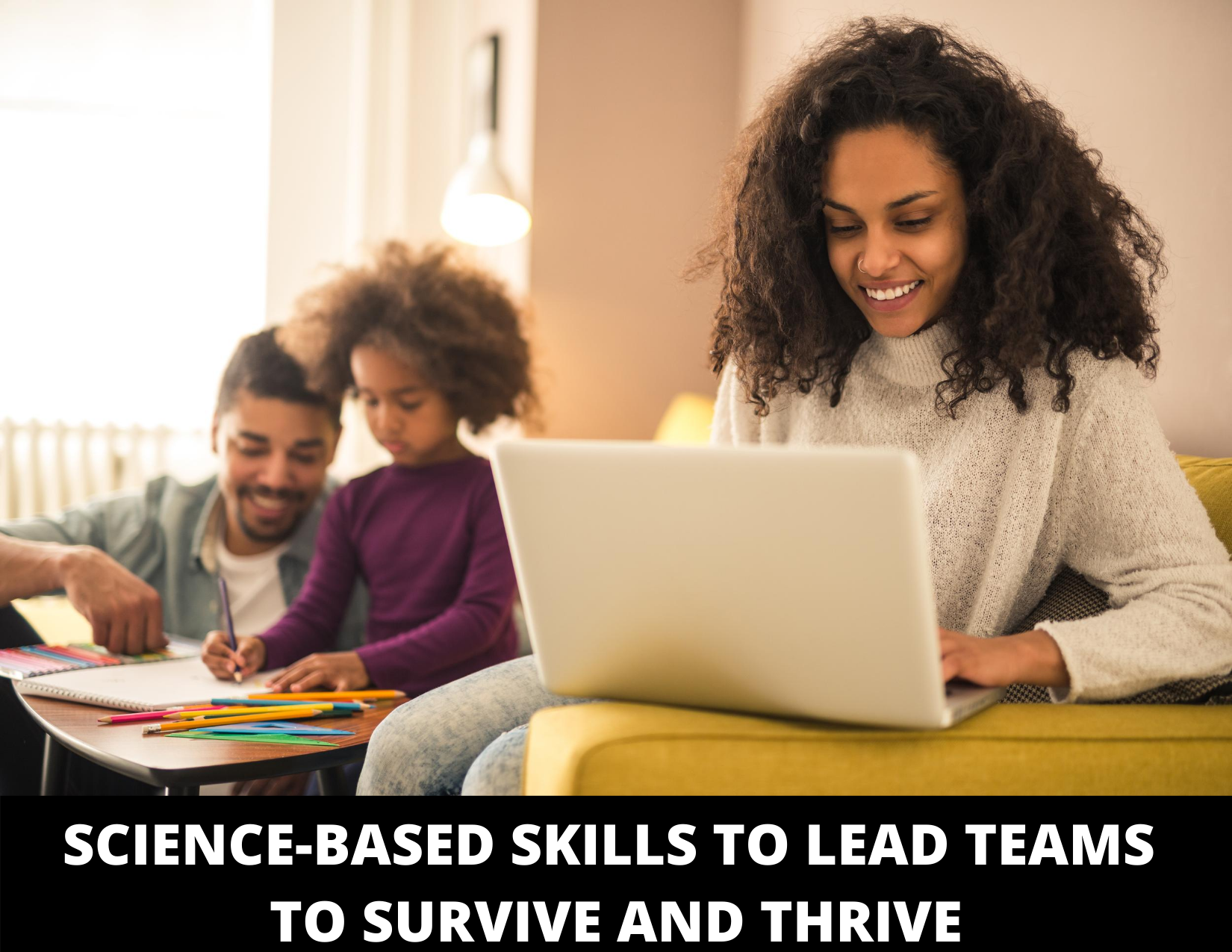 This event is exclusively for PR Council Members
In an already challenging year, the fall is sure to bring new ones: Working parents will resume homeschooling. Some employees will return to the office, while others continue to work from home. Effective team leaders must accommodate flexibility and motivate mixed geographical teams to continue to deliver outstanding work.
During this highly interactive 90-minute webinar with leadership expert Rachel Wallins, participants will explore new ways to mitigate the challenges and potential pitfalls of today's remote and mixed remote work environments. Designed for AS and VP-levels and up, this course will cover how to manage stress and anxiety, overcome geographical bias, address communications challenges, engagement issues, frustration with colleagues, and more.
Attendees will:
Learn the fascinating neuroscience behind stress and anxiety.
Have an opportunity to share their own experiences as a way of creating comfort and community.
Learn a simple model (SCARF) to manage their own and their team's stress and anxiety and identify ways to mitigate the challenges of managing a remote/mixed remote team
Discuss challenges and best practices to help teams be as productive and harmonious as possible, regardless of location.
About Rachel Wallins
Rachel Wallins is the founder of Accelerate Talent Management, an Executive Learning and Development consulting company. In her 25-year career, she has worked with clients in Retail, Non-Profits, PR, Professional Services, and the Music Industry and held roles in the Entertainment, PR, and Retail industries.
Rachel has facilitated many Manager 101 and Leadership Development programs with courses including Influencing Skills, Meeting Management, Time Management, Developing Self-Awareness, Behavioral Flexibility and Communication Skills for both in-person and remote learning environments. She is certified in the Social Styles, Firo-B, Thomas Kilmann Conflict Modes, EQi, Meyers-Briggs Type Indicator, and the Hogan Leadership Assessment. She is also a certified Brain – Based Executive Coach.
A brain cancer survivor, Rachel uses her experience to inspire and educate others in neuroscience, resiliency and overcoming obstacles.