SHEQUALITY Workshop: Aren't We Done YET?
June 20, 2018 @ 5:30 pm

-

7:30 pm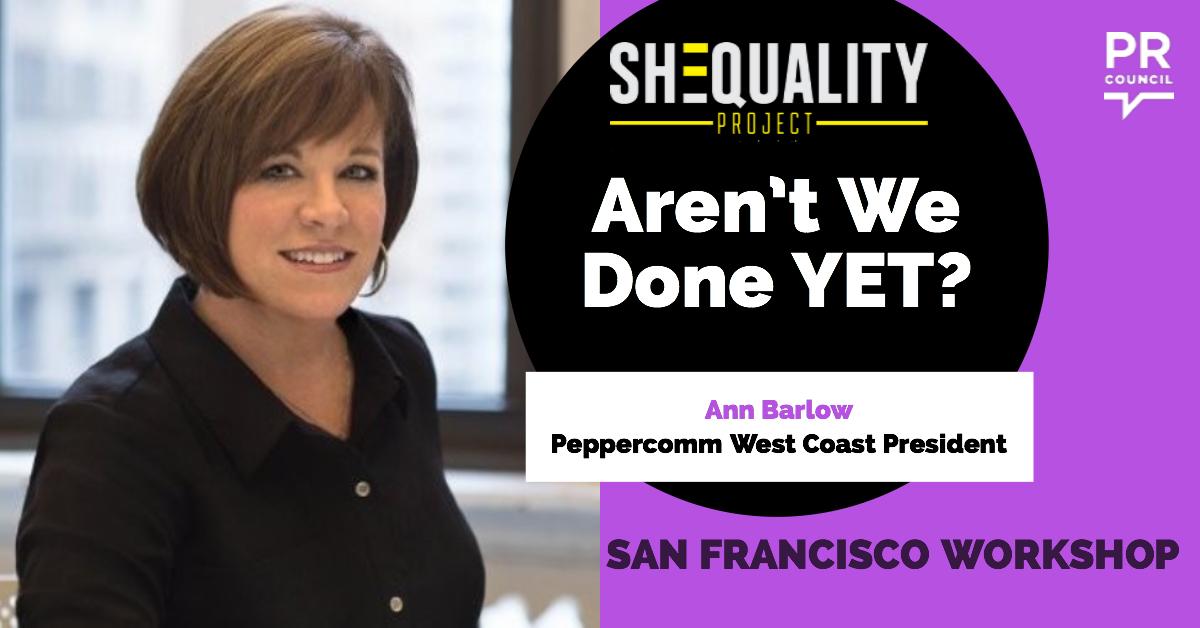 50 years after Gloria Steinem fought for equal opportunities for women, we still get paid less, get promoted less and get respected less. Why, with all the attention on the subject and the commitment of companies to do better, are we still encountering bias? More important, what can we do NOW to even the playing field for ourselves on the job? Ann Barlow, president of Peppercomm's West Coast group, will lead the evening's discussion, drawing on her experience as board chair for Watermark, Silicon Valley's premier organization for women's advancement, and with other women's advocacy groups around the country. 
Stay tuned for two more workshops in San Franciso this year:
Sorry Not Sorry: Breaking through bias and behavior that gets in our way, August 1, 2018 
Planning For Advancement: Make 2019 Great!, November, 2018
← Back