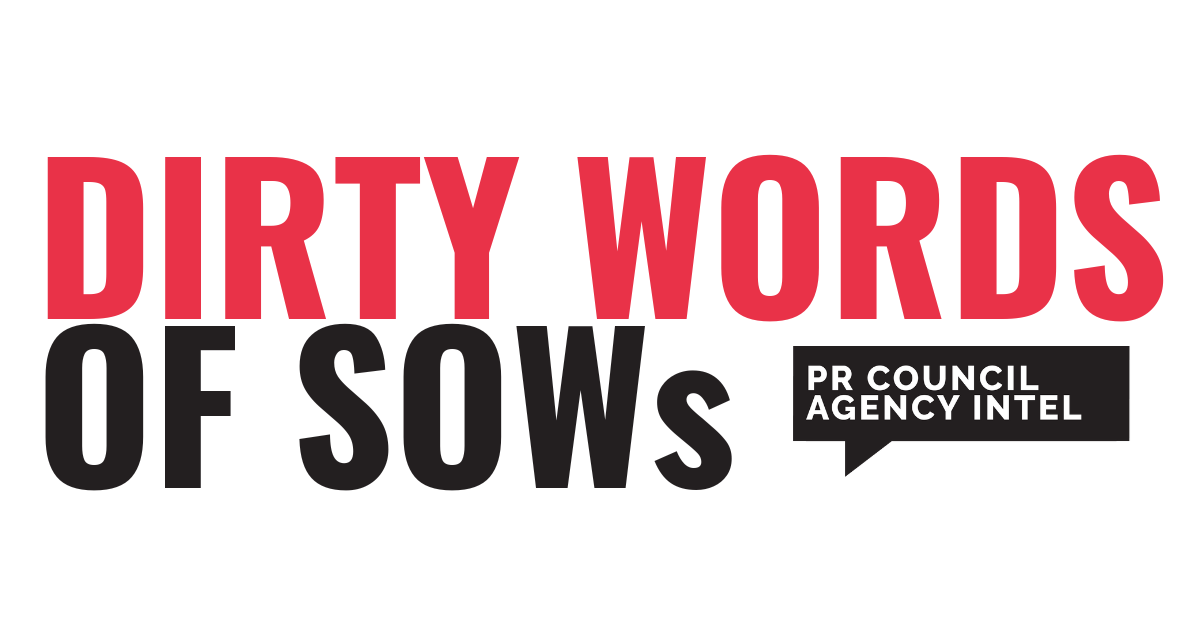 Overservicing is more than just a profitability killer; it eats into adjusted EBITDA and will erode your potential multiple in the future. J. Mark Riggs, CEO and Founder of Pemberton, notes that research confirms that poorly written, indefensible and vague SOWs are the number one culprit. Therefore, Mark has identified 18 "dirty" words and phrases that your teams need to eradicate from their SOWs to prevent overservice and support an organic growth strategy. During this session, teams will also learn the common mistakes to avoid and ways to overcome objections so new and existing clients see the detailed SOW for the win-win that it is.

Mark is the founder and CEO of Pemberton, a strategic resource to marketing and communications firms in helping its business and account leaders become revenue-generating assets. Through a sustained, collaborative approach Pemberton assists in growing top line revenue from existing clients while achieving operational excellence resulting in AGI optimization.
Before starting Pemberton, Mark spent 20-plus years in the agency world working for IPG's Mullen Lowe, an Ad Age A-List Agency; Taylor, the Holmes Report's Consumer Agency of the Decade; MWW; and French/West/Vaughan, the Southeast's largest independent agency. On six different occasions Mark led account teams that grew small accounts into multi-million-dollar accounts.
Mark has spent a career learning the art of integrated communication, developing and executing award-winning consumer programs for brands and companies like Allstate, Honda, Ford, Kimberly-Clark, Polaris, Coke, Diageo, RJ Reynolds, SunTrust Banks, the U.S. Navy, the Atlantic Coast Conference and ESPN, to name a few. Mark has a reputation as a business-builder and a strategic counselor and brings experience in leading client services, insights and planning functions. A creative thinker and problem-solver, Mark believes that great thinking can "come from anywhere," it's the ability to harness it and leverage it for clients that makes the intellectual property of the agency valuable and an integral part of the marketing mix.