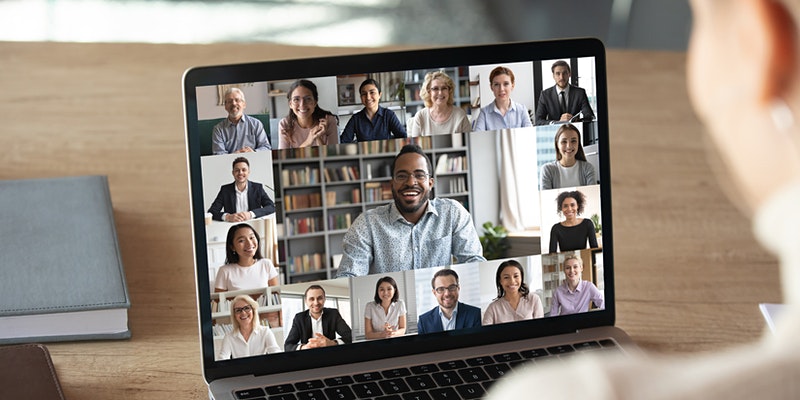 Connections have never been more vital, especially to the work we do as strategic communications professionals. As the pandemic continues to ravage our economy, we're also experiencing a new level of political divisiveness, and a deep social reckoning, both of which will have a long-lasting impact on individuals, our industry and our country. Perhaps more than any other time in human history, this convergence has demonstrated the critical role that our work plays in keeping individuals, families, businesses, and society connected.
In this webinar, we will explore the communications strategies and technology trends born in response to the impact of the current economic, political and social disruption. Steve Bauer of FleishmanHillard, Paul Cusker of Edelman Data & Intelligence (DxI), Chuck Hemann of W2O Group and Alexis Stoller of Hotwire Global will explore opportunities and challenges that have emerged for agencies and the new methods and tools our industry is employing to meet the urgent and constantly evolving needs of clients to connect with their stakeholders. Learn more about this new frontier where the intersection of technology, communications, society and even policy, will have an immediate and long-lasting effect on our connection to the world.
About the Panelists:
Steve Bauer
Steve Bauer is one of the global leaders for FleishmanHillard's Social & Innovation practice group. As a senior member of the Corporate Reputation group in St. Louis, Steve helps organizations as well as their executives, subject matter experts and employees achieve impactful business results using social media. With more than 22 years of PR agency experience, Steve's areas of expertise include integrated marketing, social media strategy and governance, issues/crisis management, executive coaching and personal branding, content marketing and employee advocacy. Steve is one of the firm's leading social media trainers and frequently conducts personal brand-building workshops, crisis preparation drills, executive social coaching sessions and ongoing executive thought leadership strategy/support for many of the firm's top clients including AT&T, Emerson, Johnson & Johnson, and Western Union. He is a founding member and co-chair of the PR Council's Digital and Social Media Community. Steve is also a founding member of the University of Missouri St. Louis (UMSL) Digital Media Marketing Advisory Board and currently chairs the UMSL Digital Board Curriculum Committee.
Paul Cusker
Paul Cusker is Director of Partner Management at Edelman Data & Intelligence (DxI) , responsible for coordination and tracking of all partnerships/subscriptions and contracts. Paul is an experienced marketing research professional with over 20 years of experience in the industry with both Harris Interactive and Edelman Data & Intelligence (DxI).  He has conducted research, both domestic and international, across many industries, including: sports and entertainment, brand, advertising, healthcare, reputation, and B2B customer satisfaction. Paul is a graduate of St. Bonaventure University, with a Bachelors in Business Administration with a concentration marketing.
Chuck Hemann
Chuck Hemann currently oversees the paid media, market research, digital analytics and measurement teams for W2O. During his career, Chuck has provided strategic counsel to clients on a variety of topics including digital media, social media, digital analytics, measurement, social media, and online reputation. Prior to joining W2O, Chuck was the Director of Digital Analytics at Intel where he managed all the paid media, web, search and social analytics programs globally. During his tenure at Intel he changed the way the company measured paid media, Intel.com and social media, co-led the company's development of its first Digital Hub in Singapore, managed an agency network that consistently received the highest grades in all of marketing, led an initiative to consolidate the company's social footprint which saved the organization several million dollars and was an active counselor to the CMO and his staff on insights and measurement.
Alexis Stoller
Alexis brings more than 12 years of tech communications experience, with a proven track record of delivering strategic and impactful results for global businesses, high-potential challenger brands and startups alike. Her areas of expertise include strategic planning, integrated brand campaign development, executive platforms and media training. At Hotwire, Alexis leads global B2B clients across sectors: healthcare, ecommerce and enterprise solutions, and also supports client and team education initiatives at the intersection of the technology, public policy and the expanding regulatory activity at federal and state levels.