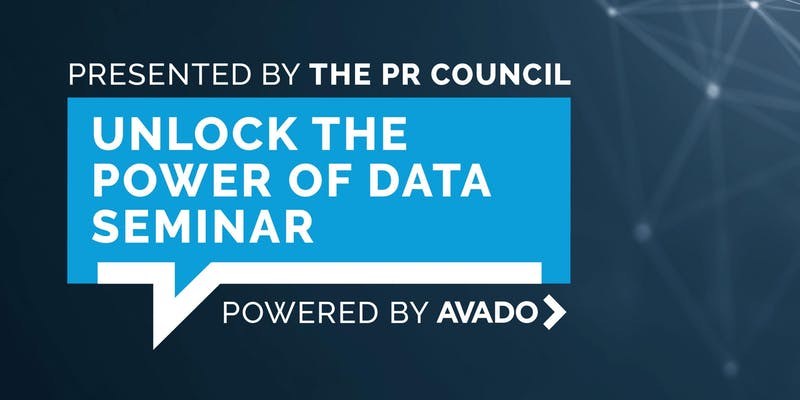 Led by AVADO's expert staff, this half-day workshop is for PR professionals who want to get more out of data for their clients and their agency. The workshop will cover important topics such as:
Understanding the Types of Data: addresses the differences between types of analytics and how each can be used to improve performance;
Demystifying Data Science & Big Data: details the benefits of and difference between A.I., machine learning, deep learning, RPA and big data;
Reimagining Data: explains the potential of combining data and technology to create value for customers and the organization; and
Storytelling with Data: shares examples of how to engage customers, leaders and colleagues in compelling ways by bringing data to life with stories.
Participants will be able to:
Explain how advanced analytics and data science are transforming customer experience and operational performance in your sector
Solve business problems and identify ways to improve employee, customer and business outcomes, with a data-driven approach
Illustrate ways analytics can improve the employee experience, operational efficiency and contribute to overall business success
Promote a data-first team culture and mindset by making data-driven decisions and role-modeling a data-curious mindset
Who Is It For?
This foundational course is for PRC members and communications professionals of all levels who want to learn critical data skills
Address
Health Unlimited
111 5th Avenue 2nd Floor




New York

,

NY

10003

United States