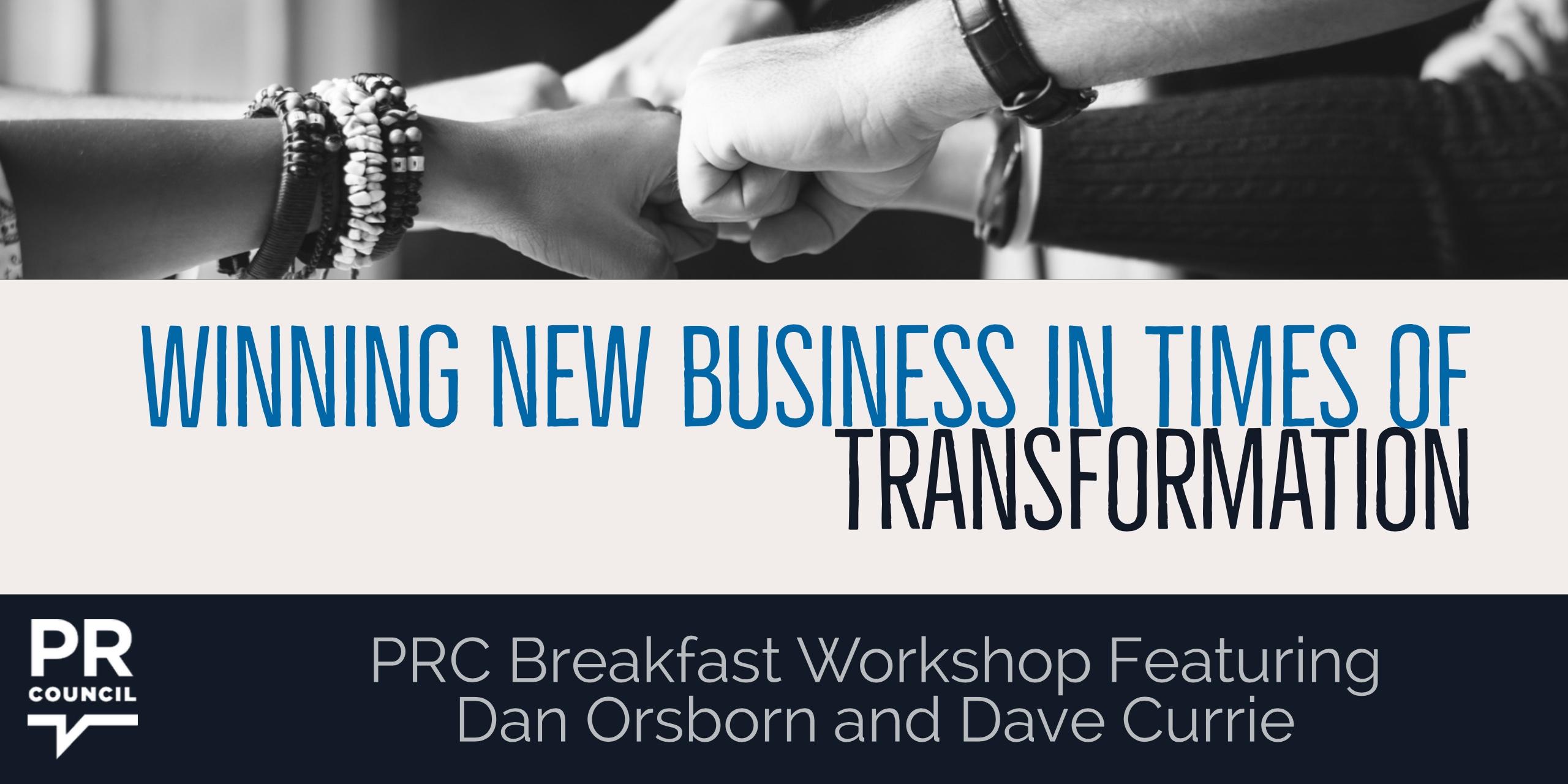 Join the PR Council (PRC) for an in-person breakfast chat with two industry heavy hitters: Dan Orsborn, Senior Partner at SelectResources International (SRI), and Dave Currie, CEO of List Partners Inc. Home of: Winmo & Catapult. Moderated by PRC President, Renee Wilson, this can't-miss opportunity will give you an inside look into WINMO, an organization that is masterful in aiding agencies develop new business by providing in-depth profiles on national advertisers and the decision-makers who manage their marketing decisions, and SRI, a top search consultancy for clients looking for new agencies, which is acknowledged by AdAge as the "Google of consultancies." Don't miss out on this one of a kind opportunity, free for PRC Members ($100 for Non-Members).
Dan Orsborn, Senior Partner, SelectResources International (SRI) 
Dan was a 26-year veteran in the PR field before SRI recruited him to head their PR agency search practice. He first joined the firm in 2003 after stints as general manager of Porter Novelli's Los Angeles office and head of Edelman's San Francisco affiliate firm The Orsborn Group, and, except for a period back on the agency side as Burson Marsteller's MD of U.S. business and client development in New York, has been leading SRI's PR agency searches ever since.
Dan has managed dozens of major PR reviews for a range of clients and categories including: Walmart, Taco Bell, Wells Fargo Bank, Humana, Pier 1 Imports, Whole Foods Market, Rocca Patron Tequila, Hyatt, Nike, Gap, Old Navy, Darden Restaurants, New Balance, Outback Steakhouse, Air New Zealand, California Milk Advisory Board and one of the largest global PR agency searches in history for Intel. He's also conducted agency new business workshops and taught agency management best practices. Throughout the years, Dan has personally visited more than 100 PR firms in the U.S. and abroad, and continually monitors the latest agency and industry trends and changes. He has been named a PR Industry "Power Player" by PRWeek Magazine.
In his PR agency years, Dan oversaw programs for: Bank of America, The Prudential, Gap, Warner Bros. Records and Proctor & Gamble, among others. He is a recipient of PRSA's "Silver Anvil," was chairman of the association's national Professional Services Section and served on the board of PRSA-LA. He grew up in the Napa Valley, graduated Magna Cum Laude from San Francisco State University, holds a first degree black belt in Karate and plays lead guitar in a classic rock band. Dan lives on the river in Nashville, Tenn. with his wife Carol and their three dogs.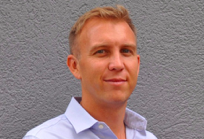 Dave Currie, CEO, List Partners Inc. Home of: Winmo & Catapult
Dave Currie is CEO of List Partners Inc., a company that focuses on providing sales intelligence and lead generation services for the advertising, media and tech industry. Having joined the company in 2005, he has led his team on a rapid growth path, one recognized by their customers, and the industry at large as one of the leading and fastest-growing private companies in America.  

Best known as the agency new business go-to-guy, Dave has lead proactive and organic business development programs for regional, national and global agencies for the past 16 years. When you commit to growing your agency, Dave and his team are one of the very first ports of call. 

Dave collaborates with agencies, their owners, leadership teams and new business directors, helping them calibrate their agency to market, and most importantly implementing effective new business programs that produce the desired new revenue results.

www.linkedin.com/in/davecurrielpi
@NewBizDingo
davec@thelistinc.com
Address
M Booth
666 3rd Avenue, New York, NY 10017




New York

,

NY

10017

US