We are all well aware of the transition in our industry and the need for integration. I'll spare you the whole Advertising vs. PR debate – in the end it's all about producing quality work, regardless of your agency, company, department, or title.  What is important, though – is the need for an expanded repertoire of services to meet the ever changing needs of clients and consumers.
The fact of the matter is, we as communications professionals, need to 'skill up' in certain areas.  At times, we become rigid and complacent in our ways, settling for old traditional techniques and passing on fresh and modern approaches.  Why?  Well, perhaps there's a bit of "if it ain't broke, don't fix it" mentality going around.  There are situations where playing it safe is a no-brainer, but let's have a reality check – it's 2016 and we're in the business of creativity and innovation – it's imperative, that at the very least, we understand (if not implement) what's new and next in marketing and communications.
Because of this need, I am happy to [re-] introduce the PR Council's #PRGenome Education Series (now in its second year, in case you missed it in 2015). Back by popular demand, our "webinar" series taps industry experts to share insights focusing on, but not limited to, four key tracks we've identified as areas for improvement…
---
Content
Content this and content that…everyone is now an expert content marketer.  In reality, very few are doing it right on a consistent basis.  We want proven strategies, creative tips, and amplification advice that will make content spread like wildfire.
Visual Narrative
We're talking all things video, 3D, virtual reality. Pre-production, post production and everything in between.  What are the best platforms and tools for distribution.  Consumers crave the visual experience and we must deliver.
Social & Mobile
Conversations aren't just happening around the water cooler anymore.  Constant chatter is flooding social media 24/7. How do we effectively start, control, and measure all that buzz.  Snapchat, Slack, Periscope… what do we need to know about these tech tools in 2016?
New Sciences
PR Pros need to deepen their knowledge of the 3 B's – brain, behavior, and business.  Neuromarketing is now.  Understanding cognitive biases and the science of influence creates an advantage – the power to change perception and alter ideas.
---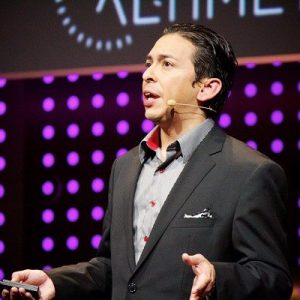 We kick off on Friday, January 22nd with the man, the myth, the legend, Mr. Brian Solis, who will talk all about why the future of business is experiential and how to create and cultivate meaningful brand experiences.  Solis, a bestselling author, renowned digital analyst, and futurist – contends that rather than spending so much on advertising, it's time to truly invest in experience architecture.  Afterall, "good experiences grab customers."  Eighty-Five percent of consumers would pay up to 25% more to ensure a superior customer service experience.  That says it all.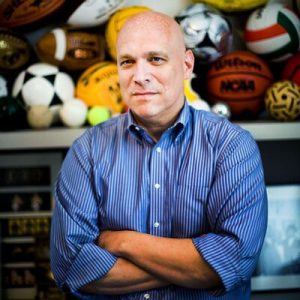 Following that, on Friday, February 5th, we bring in an all-star panel including… the "Blogfather" himself, Tim Clark, the former editor in chief of ESPN The Magazine, Gary Belsky, and one of People Magazine's top 100 extraordinary women, Elizabeth Gore – all to teach how to effectively communicate PR value to the C-suite using language and processes that resonate with them – moderated by entrepreneur, author, and Chief Strategy Officer of AirPR, Rebekah Iliff.  Don't miss out on these and upcoming #PRGenome webinars which will run regularly through the fall.
Lastly, if you are a master of your craft and want to share some cutting edge expertise – we are soliciting contributors to lead content sessions.  If you think you have what it takes, please feel free to contact Andy Mizerek at Amizerek@prcouncil.net.  As Abraham Lincoln and Peter Drucker once said, "the best way to predict the future is to create it."  Let's do this.