Follow the PR Council's #PRoGiving to Learn how Members Are Doing Good

This November and December, the PR Council is shining a light on the ways our Members donate their expertise, time and money to help solve some of the world's most pressing problems – and improve the communities where they live and work. We recently audited our Members to document their collective efforts, and the resulting data is a strong statement about our industry's power to create positive change.
Agency leaders agree that pro bono work, employee volunteerism, and financial donations are the right thing to do for businesses today and, as a group, they are passionately committed to doing good. That said, all agree that employees across our industry are ardent supporters – and demanders – of opportunities to give back.
Large agencies tend to have fully developed CSR programs with clearly articulated missions, commitments, and guardrails. At smaller agencies, these initiatives may be sparked and led by employees at all levels.  This year our Member agencies each will have given on average 650 pro bono hours and another 1,100 employee volunteer hours. The end result: Highly motivated and proud employees moving the needle on important causes and issues.
While some agencies focus their efforts on national and international issues such as literacy, addiction, and female mutilation, others are committed to local needs such as arts and education opportunities for area children and hospitals; many firms do both.
Throughout this season, we'll use our social channels to share how our Members are making the world a better place. For now, we'll close with an overview of some Members who give their expertise and time, and the organizations they support.
Much more to come!
#PRoGiving
Member agencies doing good: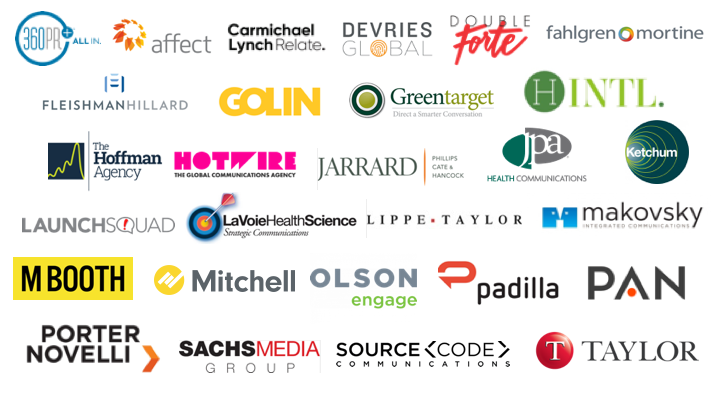 Non-profits & charitable organizations