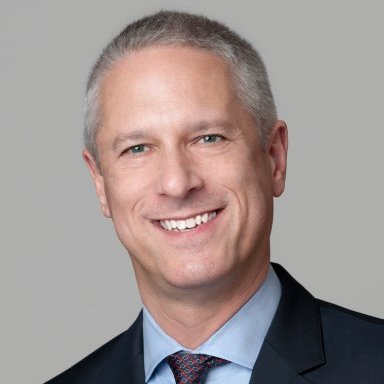 It often feels like the definition of a compelling marketing idea has become simply staying ahead of any and all trends. It's no surprise, considering the constant influx of inspiration and information to which modern communicators must adapt. That said, this is a significant move from where we should be placing our focus: adding value for customers.
Of course, if we do not test at least a few new marketing and communications initiatives every year, we open ourselves to missed opportunities and risk of displacement. Our agency partners can be a valuable defense against such stagnation. They pitch us fresh ideas all the time and challenge us to think of new ways to maneuver, engage with our audiences and share content – that's part of what we hire them to do, after all.
But, the fact is, no matter how attractive and trendy an idea may seem, it can't be executed at the expense of a focus on the customer. Communications teams that try to tap into every trend and meet everyone everywhere will find themselves at some point disjointed, stretched thin and trying to boil the ocean. Concentration on meaningful use of core channels across paid, earned, shared and owned (PESO) must be at the center of every marketing effort.
At CFA Institute, we strive to reinforce a strong integrated program that we know works to support our brand, channels and purpose as an organization. By prioritizing the foundational pieces of our communications strategy, we've built a less risky environment in which to explore, test and layer on new tactics to engage our members. In this way, we can earmark a significant segment of our budget to underwrite the unique and creative marketing initiatives our agencies, team and independent CFA Societies and partners bring to us.
In other words, from focus comes broader creative opportunity.
To ensure we don't lose sight of this fact, I often ask myself and my team a fundamental – yet largely underestimated – question: what do our stakeholders actually need?
As a global association of investment professionals, we at CFA Institute focus on the more than 200,000 candidates that participate in our credentialing programs every year, as well as our nearly 150,000 members. Our success as an organization is predicated on how well we meet the needs of these groups, so all communication ideas must ultimately tie back to engagement, support and enhancement of the value we provide them.
Seeing through all of the clutter and tabling a perfectly sensible idea isn't easy, but the benefits of concentrating first on the core of a marketing engine must be kept in view. We all need to remind ourselves to put our members at the center and keep everything else on the periphery. Doing so frees communicators – and their agencies – to have the freedom to test out new, creative and sometimes downright unusual ideas.