Trisch Smith, EVP and MD at Edelman, which earned a 2016 Diversity Distinction in PR Award, offers a model for all organizations seeking to empower their employees to be more active in boosting diversity and inclusion efforts.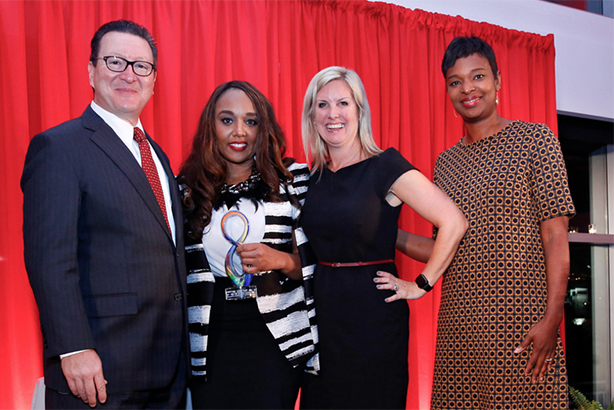 After many years in communications, I am witnessing an important shift in companies that traditionally didn't focus on diversity with their employees, but now purposefully and strategically explore ways to address it. This is not only a good thing, it's a strategic business imperative for these companies, for the broader communities they are a part of, and for business overall.For communicators charged with ensuring messages reach and resonate with increasingly diverse stakeholders, it's more vital than ever that a company's workforce understands and reflects the audiences we are attempting to engage.As a firm with a global reach, we recognize that diversity and inclusion plays a critical role in all aspects of our business. As part of our commitment, we have focused on creating an internal culture that welcomes diversity of all forms – gender, race, ethnicity, age, sexual orientation, religion, and experience – and that fosters increased awareness and understanding of how each person plays a role in creating a truly inclusive workplace.That's why I was so honored to accept the Diversity Distinction in PR Award for Best New Diversity Initiative on behalf of Edelman last year. The award – presented by the PR Council, in partnership with PRWeek – recognized our new employee network groups, which serve as a vehicle to build internal communities where staffers can share, learn, and grow both professionally and personally.

Each day, we are constantly working to maintain an environment in which all employees feel welcomed, valued, and empowered. Our internal employee network groups – GWEN (women), Edelman Equal (LGBTQ), Edelman Griot (Black), Edelman Inclusivo (Latino), and Edelman Forward (veterans) enable our employees to create affinity communities within the larger Edelman family.

Through the work of these groups, our colleagues play an active role in educating colleagues about diverse cultures, experiences, and beliefs – and celebrating these differences. Additionally, the networks provide important insights and perspectives that help to shape ideas and inform client campaigns.

While there is much more to be done, we have already seen the positive impact of these communities, especially during times when many of our employees are impacted by and struggling with current events. For example, following the tragedies after the 2016 shootings of Alton Sterling of Baton Rouge, Louisiana; Philando Castile of Falcon Heights, Minnesota; and five police officers in Dallas, Texas, Edelman Griot hosted a national moment of silence followed by a companywide conversation that took place across all of Edelman's U.S. offices.

This gathering drew more than 600 participants from each of our 14 U.S. offices, and provided a space for Edelman colleagues to foster dialogue about the current tension and unrest throughout the country. We were able to extend this dialogue to include many of our clients and partners who also sought information and ways to share their perspectives on these and other timely social and civil rights issues.

This is just one example of how forming communities can help foster the difficult, but necessary discussions and serve as a catalyst for creating change on a broader scale. As an organization that welcomes and values diversity, we are working to drive cross-cultural awareness and understanding, which will lead to important change in our industry and society as a whole.

Trisch Smith is EVP in Edelman's Washington, D.C. office and MD of Diversity & Inclusion. Edelman earned top honors for Best New Diversity Initiative at the 2016 Diversity Distinction in PR Awards.

The PR Council and PRWeek encourage you to enter for the 2017 Diversity Distinction in PR Awards. Check back later this month for all the details.

This post originally appeared on PRWeek on April 17, 2017.