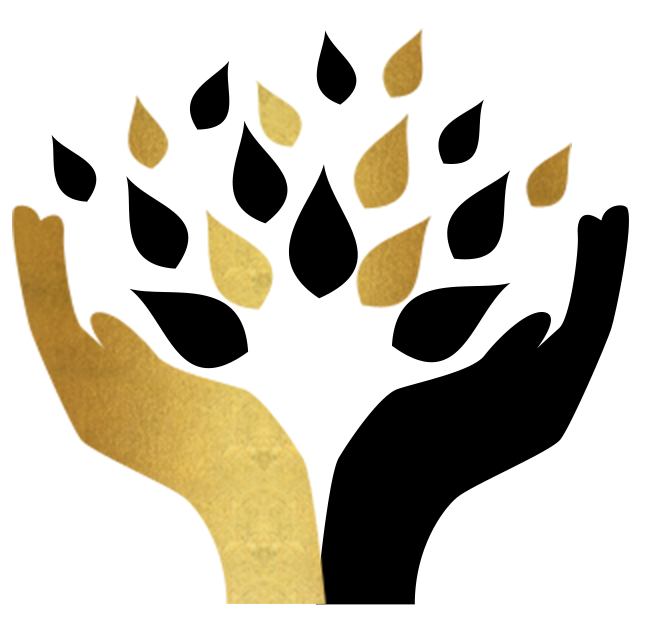 New York, New York – (September 14, 2017) – The PR Council announced the winners of the seventh annual Diversity Distinction in PR Awards at its annual member dinner. The awards, sponsored by the PR Council in partnership with PRWeek, honor excellence in leadership and promoting diversity and inclusion within the communications sector. This year, two new awards were presented: Best Campaign by a Diverse and Inclusive Team, and Outstanding Young Professional. In addition, this year saw a rise in the number of entries to an all-time high, a testament to the importance of diversity and inclusion within the communications industry and the instrumental programs being put into place.
"The biggest opportunity when it comes to diversity and inclusion is building cultures of inclusivity," said Renee Wilson, President, PR Council. "The communications industry has both a great opportunity and a great need to build inclusive cultures. That's what these awards are all about."
"Now in its 7th year, this awards program is truly encouraging me more than ever," said Gideon Fidelzeid, managing editor, PRWeek. "Of course the industry still has a long way to go on the crucial issue of diversity and inclusion. However, the number of entries this year, along with the quality of those submissions, underscores a broader commitment by organizations of all kinds to address the matter in a meaningful way. And that only reinforces the level of honor and pride PRWeek takes in partnering with the PR Council on this program."
2017 Diversity Distinction in PR Award Winners:
Honorable Mention: Best PR Firm Diversity Initiative – $100 million or more
IPG firm Weber Shandwick created a North America Diversity, Equity and Inclusion Working Group, consisting of 19 senior leaders and rising stars focused on broadening leadership actions and accountability, identifying opportunities for employee engagement, strengthening local DEI committees and amplifying communications and recruiting.
Winner: Best PR Firm Diversity Initiative – $100 Million or More
WPP firm Burson-Marsteller stood out with this exemplary program, "Together Being More." Their approach was to attract top diverse talent and advance that talent within an inclusive culture. Entering 2017, women made up 67% of their U.S. workforce and 51% of senior positions, director and above. Ethnic minorities made up 31% of all hires, increasing by 4% from the prior year. Burson-Marsteller strengthened relationships with D&I partnerships, and launched employee initiatives including employee resource groups, U.S. Diversity Council, a "Together Being More" Intranet page to increase communication and share D&I activities, and a "Raise Your Voice" program where employee ideas are solicited and implemented, such as a mentorship program and mandatory unconscious bias training.
Honorable Mention: Best PR Firm Diversity Initiative – Less Than $100 Million in Annual Revenue
Mitchell Communications, a Dentsu Aegis Network firm, submitted their "Big Break: Discovering Diverse Talent" internship program recruits a diverse pool of applicants to the agency as potential candidates for open roles. Leaders and team members from across the agency lead sessions and serve as mentors for the interns. Each year, Mitchell makes offers to Big Breakers and fulfills the program's objective of recruiting a diverse pool of talent to the agency.
Winner: Best PR Firm Diversity Initiative – Less Than $100 Million in Annual Revenue
Carmichael Lynch Relate, an IPG firm, created the Diversity Inclusion Action League Committee in 2011 to formally recognize and celebrate the unique gifts found in the individuals, the clients and the culture of the agency. Its mission is to offer the opportunity to discover the vast collage of cultures, experiences and abilities of their employees and to achieve multicultural hiring practices and training. A few implementations include Blaze, their women's leadership group, a parents group, and "intermission," a lunch and learn event where employees share their passions outside of work. This committee has grown from six to 78 employees – over a third of their entire agency – in seven years.
Honorable Mention: Best In-House Diversity Initiative
Exelon Corporation supports diversity and inclusion through Employee Resource Groups such as the Exelon African-American Resource Group, Asian American Resource Group, Exelon Pride, Organization of Latinos at Exelon, Exelon Network for Awareness Benefiting Leaders & Employees About Disabilities, and the Network of Exelon Women.
Winner: Best In-House Diversity Initiative
NASCAR's Drive for Diversity crew member development program was created to increase diversity across the sport and provide opportunities for individuals who may not have otherwise had the resources to participate in motorsports. Through annual competitions, NASCAR hoped to increase awareness of Drive for Diversity among multicultural and female collegiate athletes, and encouraged them to consider careers going "over the wall" in the fast-paced world of NASCAR. Currently, there are 35 graduates of the program now working at NASCAR, and 25 as pit crew members in the sport's premier series – the Monster Energy NASCAR Cup Series. Multiple participants in last year's combine have already "gone pro" in NASCAR and competed in national series events – and some just 12 months after graduating from college.
Honorable Mention: Best Campaign by a Diverse and Inclusive Team
Airbnb's #WeAccept campaign was created after they publicly acknowledged widespread discrimination on its platform, and demanded its elimination with the "Community Commitment," which required Airbnb users to agree to "treat everyone in the Airbnb community – regardless of their race, religion, national origin, ethnicity, disability, sex, gender identity, sexual orientation, or age – with respect, and without judgment or bias" or else be removed from the platform. #WeAccept was promoted in a Super Bowl ad and led to a twofold increase in traffic to their website and 4,600 volunteer host sign-ups, with $145,000 raised for the IRC.
Winner: Best Campaign by a Diverse and Inclusive Team
This year's winner is APC Collective. In late 2016, America was entering a turbulent and divisive election season. Hate speech and hate crimes spiked and different groups were discriminated against – immigrants being one of them. Jarritos, an "immigrant company" from Mexico decided to speak up and use its platform as an importer and creator of beloved products to promote diversity and inclusion. Jarritos and WALO Creative, Inc. tapped Mexican actor, producer and director, Diego Luna to bring the story and movement to life spotlighting the immigrant experience through an English and Spanish film-like spot. APC Collective launched an influencer, community and media movement leveraging celebrities, social personalities, grassroots organizations and nonprofits to help spread the word among top traditional and social platforms with the widest audiences and diverse groups of people. They collectively worked with partners to help The Journey campaign and #BetterTogether go viral. News outlets began calling the campaign, "the most unifying moment of the presidential election" and "a powerful story on the immigrant experience."
Honorable Mention: Outstanding Young PR Professional
Lisa Martinez from WPP's Cohn & Wolfe was born in Colombia and raised in New Jersey. Lina brings a true bicultural, trilingual expertise, English, Spanish & French, to her work as an account executive for consumer practice at Cohn & Wolfe. Lina and her colleagues requested the creation of a C&W Forum, an employee-led and leadership-supported discussion session designed to create a safe space for Cohn & Wolfe employees to explore burning issues that affect employees on a personal and a professional level.
Winner: Outstanding Young PR Professional
Ashley Simms, from Omincom's FleishmanHillard, has a passion for fostering inclusive environments and advocating for a more diverse public relations industry that is inspiring. She has co-led the Alfred Fleishman Diversity Fellowship in the Washington, D.C. office for more than three years. This program targets ethnically diverse candidates and applicants for a fellowship and Ashley manages the recruitment process, including three rounds of interviews for up to 50 applicants annually. Once applicants are selected, she continues to be involved in their experience at FleishmanHillard by mentoring and onboarding diversity fellows. She embodies the mantra "Lift as you Climb", by teaching fellows practical public relations skills and investing time to get them involved in the community, including having them attend Congressional Black Caucus Foundation events, introducing them to diversity focused organizations and more.
Honorable Mention: Diversity Champion – PR Agency
Honorable mention for Diversity Champion in a PR Agency was awarded to Tonya Veasey of Worldcom's OCG. Her leadership view and hiring practices promote diversity at every level of the company. She has established a formidable agency that focuses on ethnic, gender-based, political, and ideological diversity not only in the workplace but also with the clientele she and her team choose to represent. Veasey is extremely committed to diversity and her focus can be seen through her leadership and planning of OCG PR's Internship Boot Camp, a one-day initiative designed to bridge the gap in minority-focused education for North Texas students.
Winner: Diversity Champion – PR Agency
The winner for Diversity Champion in a PR Agency was given to Lisa Ross of APCO Worldwide. Lisa has instituted the Rooney Rule at APCO's global headquarters office: For all open positions at APCO, Lisa must see at least one diverse candidate in the final round for consideration. She's also incorporated it as an evaluation for her most senior reports and challenged her fellow managing directors across the region to do the same. Lisa has also elevated this as a priority at an international scale. As member of the agency's Global Leadership Team, which oversees the strategic and operational progress of APCO's business, Lisa ensures that the state of diversity and inclusion is an agenda point at every meeting, retreat and conversation. And, Lisa has delivered. Under her leadership, diversity now stands at 34 percent in the DC office. She is personally committed, invested and leading APCO's goal of being recognized as the undisputed most diverse agency by 2020.
Honorable Mention: Diversity Champion – In-House
Catherine Hernandez-Blades of Aflac took home honorable mention for Diversity Champion in-house. Catherine is a strong believer that CSR, D&I and gender equality contributes to business success and enhances corporate reputation. Last year, her efforts resulted in U.S. broadcast, print and digital media outlets producing more than 3,000 stories about diversity, ethics and CSR in corporations. To further drive cultural change across borders, she created All Aflac, which enhances collaboration and adoption of values-based leadership practices at all company locations.
Winner: Diversity Champion – In-House
The winner for Diversity Champion in-house was awarded to Antonio Lucio at HP. After Hewlett Packard split into two companies in November 2015, Antonio helped kick start HP's D&I efforts with its board of directors, which is now the most diverse of any technology company in the US (comprising of 42 percent women, 42 percent total minorities and 25 percent underrepresented minorities). Under his leadership, HP Inc. has become one of the top tech companies with women and minorities in executive positions, with women representing 37 percent of HP's total workforce.
Within 12 months at HP Inc., Antonio increased women leaders in marketing roles from 20 percent to 50 percent and women at the executive level by four percent.
-# # #-
About the PR Council
Established in 1998, the PR Council (PRC) is composed of America's premier global, midsize, regional and specialty agencies across every discipline and practice. It is the leading trade association for agencies, designed to empower the present and next generation of communications professionals, industry innovators and business leaders through education, events and industry resources.
The PRC's active members from over 105 leading U.S. agencies represent more than 80% (est.) of all U.S. PR firm revenues and employ over 12,000 professionals.
Contact:
Sara Ghazaii
Vice President, Director of Communications
973.248.7005 / sghazaii@prcouncil.net