Category changes continue to be made as PR becomes better understood at Cannes Lions.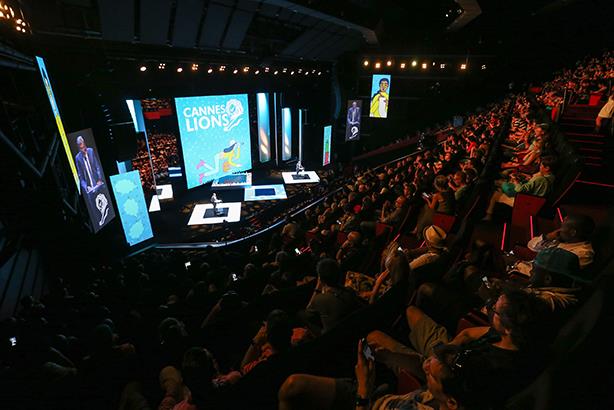 The Cannes Lions International Festival of Creativity is incredibly important for the PR industry because clients care about what work and which agencies win, and it helps them think through their marketing and communications plans.While PR is a young category, it has enormous momentum and has been touted as one of the fastest-growing categories by Cannes organizers.It is growing fast because other disciplines want to win in the category as PR is more important than ever, though I believe agencies with PR at the core are best suited to win.But they are only best suited to win when the category legitimately reflects PR. In 2016, comms agencies won all around Cannes, which was terrific, but not so much in the PR category.

Last year's entry form was not geared to PR, so our industry collaboratively got together with Cannes to evolve the situation.

The definition of PR didn't represent public relations as our industry knows it, with obscure references to "creative use of reputation" and "ideas that have sway."

The new definition is improved, though still a bit long. It will get sharper as PR becomes better understood at the festival.

The PR Lions celebrate creative work that successfully builds trust and cultivates relationships with credible third parties, utilizing mainly earned-media tactics or channels to influence public dialogue and ultimately change perceptions and behaviors in ways that protect and enhance the reputation and business of an organization or brand with its target audiences.

The crediting of agencies at Cannes has long been a nuisance for many disciplines, not least PR. To alleviate this, the clause regarding the splitting of points between ad agencies and comms agencies for Network of the Year has been removed.

By making this change, ad agencies will hopefully credit PR agencies more as they won't have to split points with them. And, when PR agencies are credited in the "idea creation role" field, they will still accrue points for Network of the Year, Agency of the Year, and Independent Agency of the Year.

The Cannes organizers will email all entrants in the PR Lions that haven't credited a PR agency prior to the festival to ensure all firms are credited correctly.

Finally, several changes were made to the entry form, including increased word count, changed strategy and execution questions, rewritten results questions in line with industry measurements, and added questions to better sync categories with the industry's view of PR.

Renee Wilson is president of the PR Council and was 2014 Cannes PR Lions jury president.

Top tips for crafting a great Cannes entry
by Betsy Quinn, partner, global awards director, Ketchum

Spot "a Cannes contender" at inception. Envision your storyline from the outset, and be sure to capture the visual assets you need to tell your story along the way

Think outside PR, especially as our sector excels in developing branded content and delivering PESO work. Why should the ad industry own the creative agency moniker?

Cannes is a creative show. The idea wins, less so the tactical PR methodology behind it, no matter how smart. Winning ideas smash assumptions, reveal human truths, and solve problems in transformative ways. If you can't crisply summarize the winning idea behind the work, you probably don't have one.

Simplify your storytelling. A winning idea should be inherently obvious, instantly understood, and universally appealing. Avoid distracting details. The more you complicate, the less the jury will take away. The harder you sell, the less the jury is likely to buy. Show the jury what's creative about the work; don't just tell them.

Avoid idiomatic expressions that don't translate to an international jury. Don't assume jurors have any cultural context or appreciation of your client's product or problem because English is not necessarily their native language.

As creative as an idea may be, it still has to be effective. Show convincing proof of PR's impact on multiple levels, and don't cite advertising value equivalency. Avoid hyperbole, vague, or incredulous results. Be sure results align with the original problem you set out to solve.

Entering Cannes can be complex in an integrated agency team world. Confirm with the client and interagency team early on that you intend to lead the work in the PR Lions. However, regardless of who ultimately leads the entry or "whose idea it was," the festival is clear: every company credited is an equal winner of a Lion.

Moving PR forward at Cannes
by Karen van Bergen, Cannes PR Lions jury president

If you want to get a PR pro fired up, just mention Cannes.

Representation of PR agencies among Cannes PR Lions winners has long been a hot industry topic — and one coated in considerable angst. As I step into the shoes of Cannes PR Lions jury president, I hope we cast this conversation into the rubbish heap because the number of winners prove it. It's no longer worth talking about.

Sadly, PR has only been a category since 2009, whereas the festival has been in existence since 1954. This illustrates the position PR has traditionally held in the marketing and advertising worlds.

That's not to say we haven't made progress. Cannes has made good steps in the right direction, this year revising the PR category definition and eliminating what amounted to a points penalty for ad agencies that included a PR agency as a contributor.

I'm hopeful these modifications yield positive results, but I'm keenly aware of the challenge that lies before us, and I hope we are up for it.

As I lead the jury, my goal is to award the very best PR work from around the world, independent of where it comes from. Do I hope that PR agencies lead the pack? Absolutely. But this will not enter into judging criteria.

What will enter are three elements essential to a successful PR campaign: measurable results, insights, and authenticity.

Measurement
I hope it's obvious measurement is a must-have for any campaign. This is particularly important at Cannes, when it seems as if people get swept away by a slick case film.

This year's jury will be looking for real, tangible business results. Results should demonstrate the real value PR is bringing.

Insights
Winning campaigns are grounded in research, insights, and data that inform the work and drive the strategy. We will be looking for meaningful work that builds trust and cultivates relationships with stakeholders.

Authenticity
With our foundation in earned work, authenticity is non-negotiable in a successful PR campaign. Authenticity builds trust. Consumers are more discerning and savvy than ever.

These three elements are always part of our best work at PR agencies and in-house communications departments. That doesn't mean we have an exclusive on them. But I know we do it best.

At the end of the day, our goal is to recognize the very best PR work. As jury president, I will be focused on that relentlessly. So, if we can't throw the discussion in the rubbish heap entirely, my hope is we can at least shed some Cannes angst.

Fingers crossed.

This post originally appeared on PRWeek on June 1, 2017.