New York – (March 1, 2017) – The PR Council (PRC), the industry's trade association, which advocates for and advances the business of communications firms, announced today that Stuart Smith, CEO of Ogilvy Public Relations, will join its Board of Directors.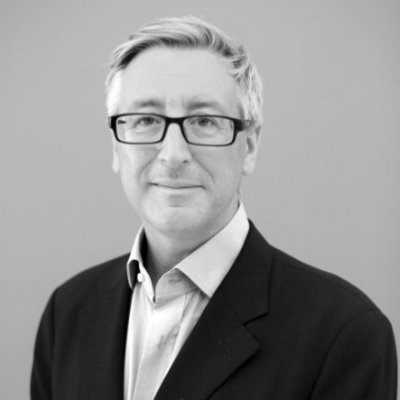 Smith will join as the Ogilvy representative, taking the place of Chris Graves, who has moved into a new role as President & Founder, Ogilvy Center for Behavioral Science.
"I am honored to be invited to the PR Council's Board. It's a great chance to discuss the big changes in the marketing and communications sector with a group of smart, accomplished industry leaders. With Matt Harrington in the chair and Renee Wilson leading us, the debate on our industry's future could not be in safer hands."
Smith joins as the Board is launching the industry's first ever Diversity Census and its Women in PR History Month event.
Smith becomes a part of a group of leaders working to push the communications industry forward, including: Matthew J. Harrington (PRC Board Chair, Edelman); Don Baer (Burson-Marsteller); Dale Bornstein (MBooth); Virginia Devlin (Current); Sandra Fathi (Affect); Anne Green (Cooper Katz); Gail Heimann (Weber Shandwick); Carrie Jones (JPA Health Communications); Daryl McCullough (Citizen Relations); Heidi Hovland (Devries); Todd Hansen (O'Malley Hansen Communications); Matt Neale (Golin); Ron Sachs (Sachs Media Group); Brad Macafee (Porter Novelli); Barri Rafferty (Ketchum); Jon Silvan (Global Strategy Group); and Tonya Veasey (OCG PR).
"Our association will benefit greatly from Stuart's many talents" said Matthew Harrington, PRC Board Chair. "In a key leadership position, Stuart has both a high-level understanding of the shifting communications marketplace and grounded, pragmatic counsel, making him an ideal partner in advancing the value we all deliver to our clients."
-###-
The PR Council is the trade association of America's leading communications and public relations firms. Its membership represents the premier global, mid-sized, regional and specialty firms across every discipline and practice area. The Council's mission is to advocate for and advance the business of communications and public relations firms by building the market and the value of firms as strategic business partners. For more information about the Council, visit prcouncil.net.
Media Contact:
Sara Ghazaii, Vice President, Communications
PR Council
973.248.7005 / sghazaii@prcouncil.net