Partner Relations Day: November 28, 2017
Topline Vendor Overviews
---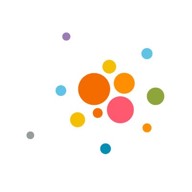 "Brandwatch is a comprehensive social listening tool that provides deep access to quality data through their various partnerships. They position themselves as a partner, not a vendor, and have structured their business to enable them to do that well for agencies, recognizing that our needs differ from an end client." – Juliette Terrazas, SVP, Ketchum
They have an extensive array of deep relationships with partners/data sources including an elite channel partnership with Twitter, Lexis Nexis, LinkedIn, Facebook and Webo.
The platform is simple and intuitive to use.
They understand agencies and how we operate. They have a dedicated team specifically for agencies and will provide an agency with an Account Director from that team to help manage the account.
---

"The Cision Communication Cloud consolidates your team's work into one convenient tool allowing them to find influencers, distribute content, monitor its coverage and attribute the value of that content to your organization." – Paul Cusker, Director of Partner Management, Edelman Intelligence
Cision's mission is to empower communicators to identify influencers, craft and distribute meaningful campaigns and attribute value for those efforts.
Cision Communication Cloud allows you to monitor conversations across all channels including over two million daily news stories, 50,000 daily hours of broadcast, 20,000 print publications, and millions of online news websites, blogs, forums and social channels.
Allows you access to over 300,000 media distribution points in 40 languages across 170 countries.
Allows you to report Attribution, showing the financial impact that earned media programs are producing for you organization.
---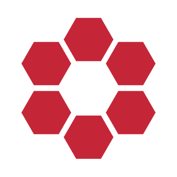 "Crimson Hexagon uses social data intelligence that allows brands to make better, more informed decisions about their marketing strategy. The platform is solid and stands out in two areas – the amount of data that it's able to pull and analyze (they boast over one trillion social posts) and their image analysis feature, that allows brands to incorporate images into a larger social listening effort. Crimson Hexagon is a good choice for agencies that represent brands with a high velocity of social activity that needs to be analyzed and actioned as part of a holistic, integrated marketing and communications strategy." – Katie Creaser, VP, Affect
Social Data Library:the platform has access to over one trillion social posts from over one million sources – it's able to analyze a truly vast data set. There is no limit to the amount of data that can be accessed and users and can also look back at trends and conversations historically (months or years).
Image Analysis: this feature allows agencies to analyze the logos, objects, scenes and actions across social images. This is particularly helpful when evaluating the ROI of sports or event sponsorships.
Audience Analysis: Crimson Hexagon allows brands to track consumer interests and affinities based on topics of interest and discussion. Agencies can use this feature to better understand their audience's needs (e.g. what they're talking about and interested in and what drives action) and get an edge on the competition.
Measurement and Impact: Agencies can use the Crimson Hexagon platform to help clients better understand brand perception and share of voice – supporting efforts to demonstrate the true ROI of PR and social media campaigns.
---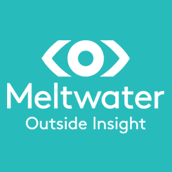 "It is clear the Meltwater has evolved as a company significantly over the last few years. They are now essentially a one stop shop for data collection across social and traditional media (excluding print). They have also evolved to provide additional features that both save time and enable agencies to wade through data quickly e.g. influencer identification and simplified, visually appealing automated reports." – Juliette Terrazas, SVP, Ketchum
They are a truly global company with in market presence across the globe and a strong foothold in Asia.
They are constantly focused on innovation and appear to be doing a lot to leverage new technologies to evolve the company and innovate their offering.
They provide comprehensive access to traditional media (online, broadcast etc.) as well as social media.
---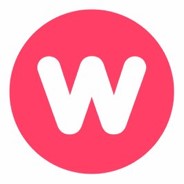 "Newswhip is a truly innovative platform and their use of machine learning techniques to determine a story's impact is exciting. Newswhip can empower agencies to make data-driven media strategy decisions for their clients – from determining whether a brand's crisis is going to explode in the press, to understanding which breaking news stories will go viral and where. Newswhip's technology also has the potential to take the guesswork out of day-to-day media relations, helping teams to understand who is driving and influencing a story – enabling highly targeted press outreach and meaningful results." – Katie Creaser, VP, Affect
Discover, Analyze & Quantify: the Newswhip platform allows agencies to track breaking news stories in real time – by brand, topic or competitor. The platform then analyzes social media data and enables users to see where a story is getting the most interest and which publications and journalists are influencing it. PR teams can quickly determine whether or not a story will trend online and who they should reach out to with commentary.
Data-Driven Content Development: the platform allows PR pros to see where audience attention and interaction is, and which publications, influencers and journalists are driving it – based on topic of interest. This is a game changer for news-jacking and proactive pitch development. Agencies can make data-driven recommendations to clients about content creation and marketing collateral development to join the hottest conversations happening in any industry.
Smarter Media Planning: Newswhip uses artificial intelligence and machine learning techniques to predict the impact and reach that a story will have – allowing agencies to build smarter, targeted media lists that are focused on securing coverage in the places where a client's target audience is most likely to read, share and interact.
Prove ROI and Impact: the technology analyzes media hits and gives PR agencies insight into how a story performed (e.g. was it shared? did it drive online conversation? did it perform better than other stories in the same news outlet?). This type of data is extremely valuable to proving the value of public relations efforts.
---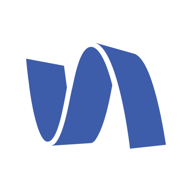 "Simply Measured is standing out among all the software out there by focusing on conversion tracking. The technology isn't perfect, but it is certainly heading in the exact right direction. Simply Measured is a promising and ambitious software company who may prove that when it comes to measuring outcomes, software can unlock the holy grail of PR and marketing — true ROI." – Dan Baum, CEO and Founder, MULTIPLY
Social and content marketers use Simply Measured to measure everything from awareness to conversion in order to prove social's impact and improve campaign ROI in the following ways:
Listening

Discover engaging content.
Find and explore themes relevant to your brand and competitors.
Learn about who's talking about your brand, including location, age, gender, etc.
Identify potential influencers.

Social analytics

Analyze competitors and benchmark campaigns, engagement and audience growth.
Measure across channels to discover impressions, engagement and audience growth by profile, post and campaign.
Schedule automated reports.

Conversion tracking

Analyze social conversions through actions taken on your website, such as form submissions, add-to-cart, etc.
Measure acquisition and revenue with purchase and donation conversions.
Full-funnel analysis to compare trends between conversions, impressions, engagement, traffic and sharing.
---
"Even with all of the technology around today, so much return on investment is measured in traditional ways, many of which may be hiding what is really working and what is not. Spredfast's focus on different types of ROI helps tease out tactics that are more effective and lets clients react more quickly and confidently." – Scott Elder, SVP, PSB
450 employees across time zones gives you around the clock care.
Trusted by most of the big-name agencies – gives you confidence that they know what they're doing.
New look at return on investment lets clients know how efficient spending really is.
Understands and explains in clear terms how social can reach and influence customer behavior at every step of the journey.
---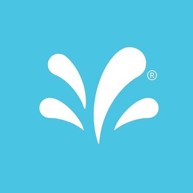 "A lot of firms claim to provide scope and scale in managing a social campaign, but it often feels pretty rickety and discourages trying to request different features for fear the whole thing could collapse. Sprinklr not only offers broad campaign capabilities, it does so while also making the whole process more efficient. It's like a meal-in-a-box, but for a great 10 course meal that could be started just before your guests arrived and that allows you to add personal touches to make it your own. Pretty impressive." – Scott Elder, SVP, PSB
They translate all of the technology platforms into their own by writing their own code, which means clients have a custom and working system with less troubleshooting.
They've figured out time-draining tasks that can be automated and have made that a core part of the product.
Everyone on a team can access the dashboard, but only for what they can and should be allowed to see.
They have a large number of people from other but related disciplines who understand their customer needs intimately.
---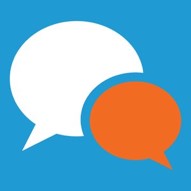 "True meaning from social data is a product of qualitative and quantitative approaches.   Hence, having the right tools in place to help quantify a conversation based on the numbers, determining scope and scale, is immensely helpful not only at the outset of a project but throughout to measure success. Sysomos is a unified integrated platform that gives marketers access to information across earned, owned and paid media to help shape your strategy. Brands and organizations need faster, more prescriptive insights to achieve their digital transformation goals. The rapid growth of social media combined with the explosion of tools makes it difficult to know what data to trust and how to take action to realize opportunities. If you're looking for a unified platform that shares data and information across the entire process, Sysomos is definitely worth your consideration." – Rob Oquendo, EVP, Spectrum
Search

Unlimited, research over 13 months on 200B+ conversations.
Market research for real-time, complete data analysis.
Compare across earned and owned in a unified dashboard.

Discover

Visualize brands through the eyes of your customer.
Explore audience behaviors and demographics for targeting.
Optimize top performing owned and paid content real time.

Listen

Automated monitoring and alerts of topics that matter.
Listen across text and visual media.
Real time benchmarking to your competition.

Publish

Campaign planning and execution.
Content approval, workflow and governance.
Repurpose and share top performing content.

Engage

Engage with owned, paid and earned audiences.
Streamline and prioritize customer response.

Analyze

Integrate data across earned, owned and paid.
Automated reporting, alerts and dashboards.
Rich APIs for integration and flexibility.
---
"Talkwalker allows you to quickly start tracking your brand, issue, or crisis.  It's easy to set up, instantly looks back 30 days, and can send alerts within just minutes.  It's flexible enough for projects short-term or long-term, simple or complex." – Paul Cusker, Director of Partner Management, Edelman Intelligence
Tool is designed to Protect, Measure, and Promote brands
Coverage in 187 languages monitoring over 150 million websites and 10+ social networks.  Up to 2 years of historic data.
Image recognition can recognize more than 30,000 logos in their database in addition to scenes and objects.
Virality map allows you to see the genesis of a story and how it spreads across all sources.