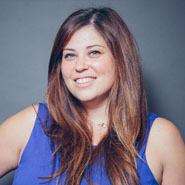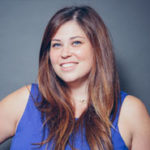 First-time parenthood is a herculean journey into the unknown, but preparing for parental leave doesn't have to be. I know this much is true because I gave birth to my daughter in December 2018 and I lived to tell the tale. A type-A personality through and through, my approach to leave preparation was purposeful and planned. With a rearview mirror and a whole lot less sleep, here are my top tips to prepare for a successful parental leave.
Don't Reinvent the Wheel
Ask for the parental leave plans of those who came before you. Find colleagues that you respect and ask if they are willing to share documents they prepared (ask that they redact any personal HR information). If a process worked for them within your organization, there's a good chance that you can customize it to work for you. Take those same colleagues for a coffee to pick their brains about best practices and biggest learnings. Create those relationships now, because you will again value their perspective when and if you return.
Ask Your Team and Clients What About Your Leave is Keeping Them Up at Night
No need for guesswork; just ask what is most helpful for those around you. Have 1:1 conversations to ask what team members and clients anticipate as biggest hurdles in your absence and do your best to solve those issues before you leave — or at least have a strong plan in place.
Be a Great Boss Before You Go
Be thoughtful about the career trajectory for the employees you manage, as this trajectory will continue even while you're knee-deep in spit-up. Set your team up for success by sharing their accomplishments and opportunity areas with those who need to know.  Think about any promotions and make those recommendations well before you exit. Identify strong mentors who can pair up with team members to ensure they feel heard and that their momentum has not stalled.
Set Boundaries and Think About Communication Touchpoints
Do the due diligence to think about how much information you want to know while you're out — setting boundaries and determining touchpoints before your leave commences. I liked to know, at a high level, what was happening on my team and within my organization. Those touchpoints helped me feel connected and prepared to jump back in. If that sounds like a source of stress, be direct and clear about your intention to fully disconnect and focus on family. Think through your needs and communicate them so there are no misunderstandings.
Put the Plan Into Action Before Leave Begins
You know what they say about best-laid plans. I had my daughter almost four weeks early, which is another story for another blog post. Begin to work in lock-step with your parental leave team a month prior so that you're moving as one brain well before your coverage needs begin. Check in with your clients and internal teams once this plan is in place to get a gut-check again on what they think they might need. Overcommunicate the plan and then leave the plan on paper.  Then, communicate the plan again.
Of course, the vortex of early parenthood is an acclimation and source of joy and stress and exhaustion for even the most prepared.  With the right steps and plan in place, the mental focus can lie exactly where it should: spending sweet moments with your newest addition.