The PR Council's four-part webinar series "Diversity Talks" explores the evolution of an employee from recruitment to retention through the lens of diversity and inclusion.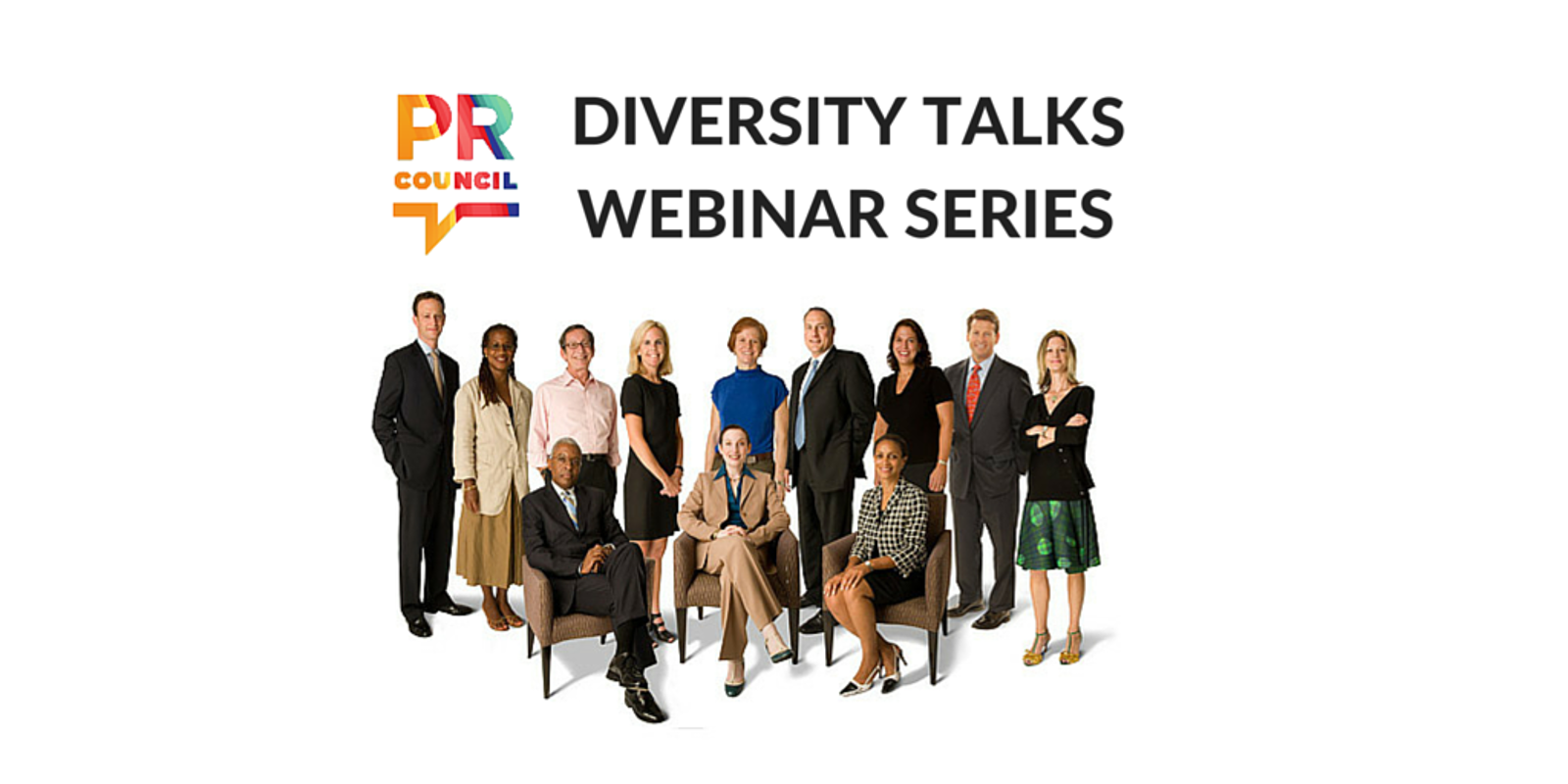 Diversity & Inclusion: Recruiting
Joanna Lane, Vice President of Talent Engagement & Inclusion, Publicis Groupe
Lane has nearly fourteen years of diverse experience in both corporate as well as non-profit environments. With considerable management experience in the US and Latin America, her expertise includes all aspects of talent engagement: diversity and inclusion, employee relations, recruiting, employee resource groups, training and development, fundraising, program management, CSR, and marketing.
Preparing Your Office Environment
Sandra Sims-Williams, Chief Diversity Officer, Publicis Groupe
Sims-Williams is responsible for developing and sustaining diversity and inclusion initiatives, tools, and measurement of success for Publicis Groupe — a corporation with global affiliates, consisting of approximately 23,000 people in its U.S. brands' consortium.  In 2015, she initiated a re-brand of the Diversity & Inclusion efforts to Talent Engagement & Inclusion, moving away from the traditional toward an all talent schematic that embraces all talent.  Making the case for "all at the table" brings more opportunity for change.  Prior to being appointed to this post, Sandra was responsible for structuring D&I strategy in VivaKi agencies — primarily media and digital – as Director of Diversity for Digitas. She also served on the VivaKi Talent and Transformation team, a group whose overarching mission was to create an environment to attract and retain top talent.
The Inclusion Imperative
Patrick Ford, Worldwide Vice Chair / Chief Client Officer, Burson-Marsteller
Patrick Ford became Burson-Marsteller's vice chairman and chief client officer in 2012, following six years of driving extraordinary growth in North America as Burson's regional president and CEO. He also served as chair of the firm's Asia-Pacific region for nearly three years (2012-2015).
Mr. Ford specializes in corporate reputation management, senior executive communications, media strategy, and issues and crisis management. His clients over 26 years at Burson-Marsteller have ranged from world-class companies in industries as diverse as automotive, energy, express delivery services, financial services, food and beverage, management consulting, technology, and telecommunications, and also government clients in the U.S. and Asia.
Moving Diverse Candidates Into Senior Roles
Trisch Smith, Executive Vice President & Group Head, Edelman & Helen Shelton, Senior Partner, Finn Partners
Smith partners with leaders across all Edelman offices, practices, sectors and HR team to guide organizational strategy and programming surrounding diversity and inclusion.  Her focus includes training and development efforts, recruitment and overall engagement strategy to ensure our workforce diversity.  Smith has managed stakeholder outreach, strategic positioning, reputation/issues management and public affairs campaigns for a host of Fortune 500 corporations, non-profits and associations, including Walmart, DeBeers, Toyota, Time Warner Cable and National 4-H Council.
Shelton develops public relations programs that address the needs and interests of diverse audiences nationwide. She began her career in public relations at another agency as an executive trainee, followed by a over ten yearsat Arts & Communications Counselors group, which is now also part of Finn Partners.  Shelton specializes in cultural and entertainment marketing and promotion and was a senior member of teams partnering with the Getty Center in Los Angeles, Chicago's Millennium Park, Foxwoods Casino's Mashantucket Pequot Museum, and numerous cultural sponsorship initiatives for Target, UBS, Condé Nast and The Chase Manhattan Corporation, among others.