THE SITUATION: Setting the Record Straight 
Hostelworld is the world's leading hostel booking platform, however, it suffered from an outdated reputation that hostels do not offer quality accommodation. This misguided perception was addressed in an online video ad featuring Mariah Carey (developed by Hostelworld's ad agency, Lucky Generals) and Hotwire was tasked with making it go viral.
Hotwire was briefed to be the primary driver of views of the ad with the need to create a moment in time where Hostelworld was one of the most talked-about brands.
STRATEGY: Generating Buzz with the Media
In the research phase, Hotwire developed a comprehensive media and influencer list that identified the most relevant targets to reach Hostelworld's target customer and deliver on the key campaign objectives. Outreach was tailored by group and individually personalized for tier one targets, ensuring that Hostelworld's key messaging was prominent and that this didn't become a story solely focused on Mariah Carey.
The second part of the strategy was to mitigate any leaks. With multiple people involved in the development of the video, and paparazzi photos being shared of the film shoot, there was a high chance the video would leak ahead of the official launch. The team prepared a strategy for what to do in this instance, having all materials and assets ready to go well ahead of the launch. If a leak did happen, the team could act immediately to deliver the full assets to target media and influencers, capitalizing on the 'new' moment rather than have it trickle out through lower-tier fan-sites and forums.
EFFECTIVENESS AND RESULTS: Mariah Goes Viral
We secured an exclusive opportunity with Mail Online and once their exclusive broke, we shared the secret news with the rest of the world, resulting in more than 1,700 pieces of coverage globally, with over 100 pieces in Hostelworld's top tier titles such as VICE, People, Cosmopolitan, Perez Hilton, Elle and News.com.au.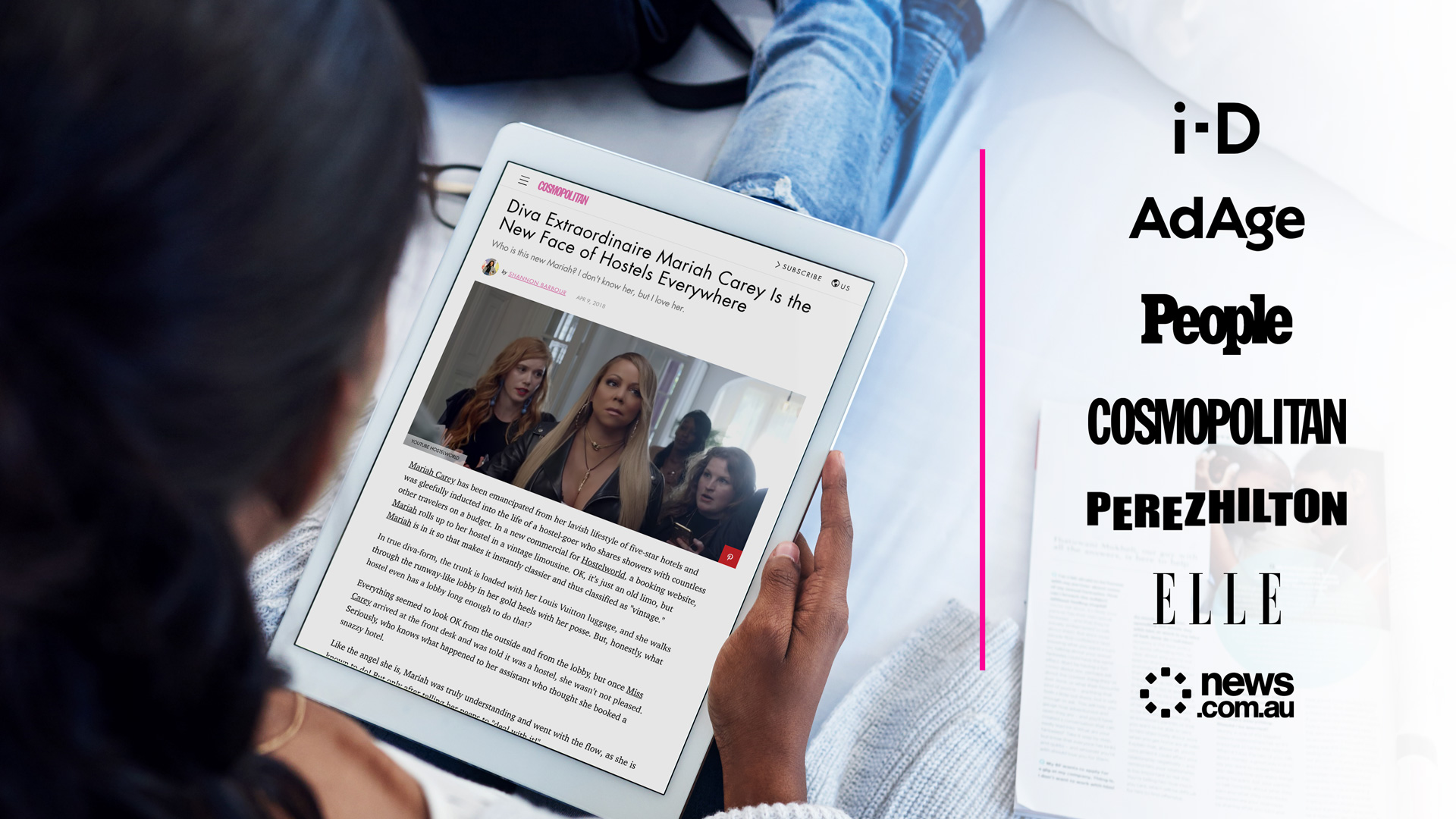 All our coverage was on-message and helped to drive a 62% increase in Hostelworld blog traffic. But did we go viral? According to AdAge, we sure did, with the ad entering its official viral video charts at No 5, calling out the press coverage we generated to help it land there.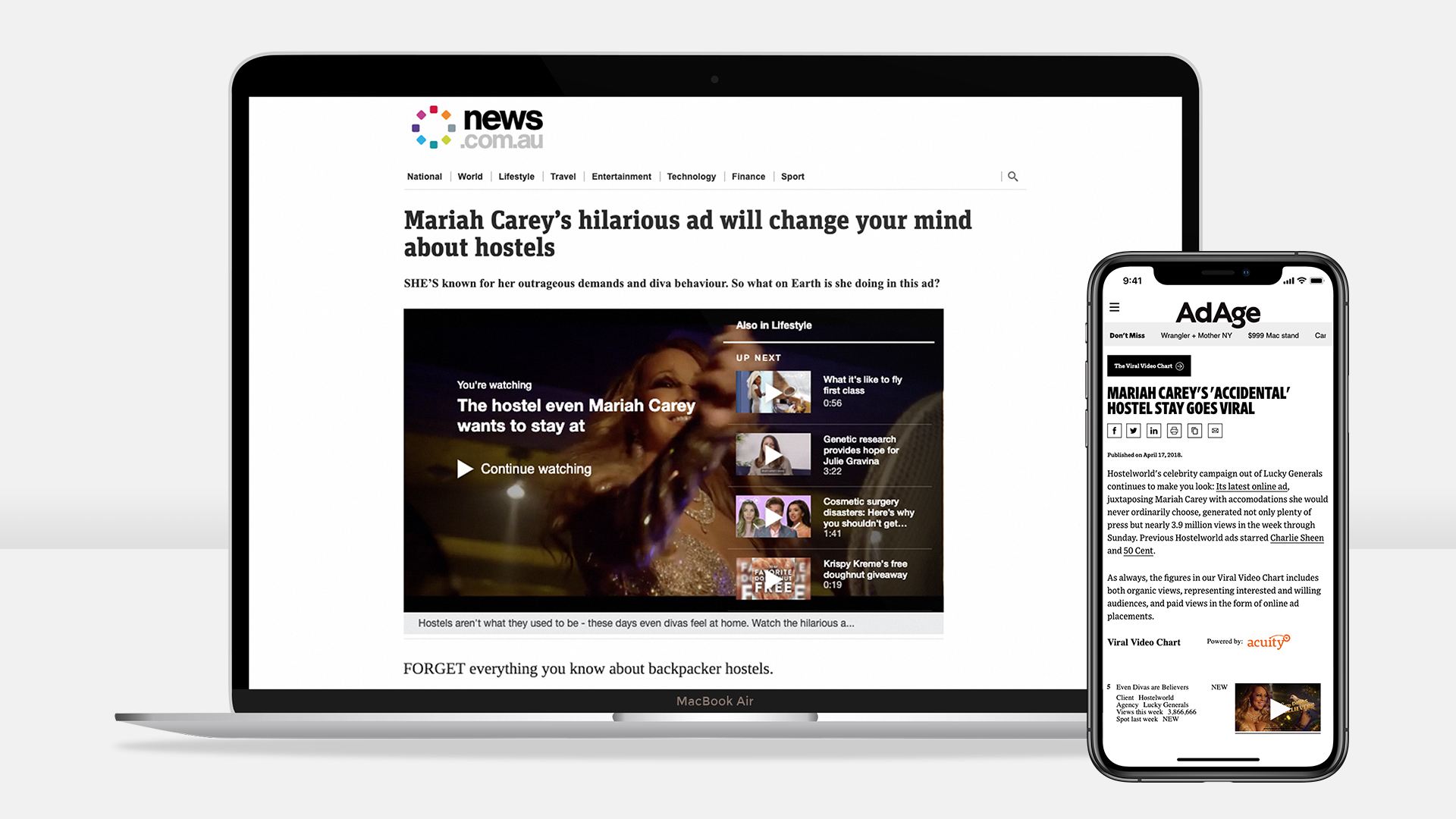 Following the launch, the 'sustain phase' has continued to raise the profile of Hostelworld and hostels in general. High quality, targeted media and influencers now have Hostelworld on its radar with high-profile features in BuzzFeed, CN Traveler, Bustle, Budget Travel, Forbes and more all published in subsequent months. To date, Hostelworld's Mariah Carey video has over 13.1M views with 1.5K upvotes on YouTube and continues to drive significant traffic to the Hostelworld website.

Campaign video: https://www.youtube.com/watch?v=nsYIDBbtE_A