PROBLEM
At a time when beards and beard culture were more popular than ever before, P&G's Braun offered some of the best razor and trimmers available. But awareness of their range of quality products was very low in the U.S. amid emerging competitors with a strong digital presence. To correct this, Braun needed a credible way to enter into today's ever-evolving beard culture and conversation.
SOLUTION
Taylor learned that grooming your best beard is an identity statement for men that gives them confidence and a sense of mastery. Positioning Braun's grooming products as the ultimate tools to master your game, Taylor helped the brand collaborate with a few young men at the top of their game—incoming NFL prospects.
At the 2019 NFL Draft, a moment when fan anticipation and engagement is at its peak, we used players' personal style and identity to connect with the identity of their new team—and we did it in real-time. Minutes after being drafted, each player posted a glorious black and white portrait highlighting their unique facial hairstyle… with a single pop of color—a hat showing off their new team colors.
To get it done, we shot portraits of each player the day before the Draft in Nashville, accentuating each player's unique personality and facial hairstyle. Then we also shot all 32 NFL team hats to match each player's hero pose. As soon as a player was selected, our team of content creators went to work taking each player's final portrait and applying the correct team hat then posting it on Twitter and Instagram right at the peak of Draft conversation.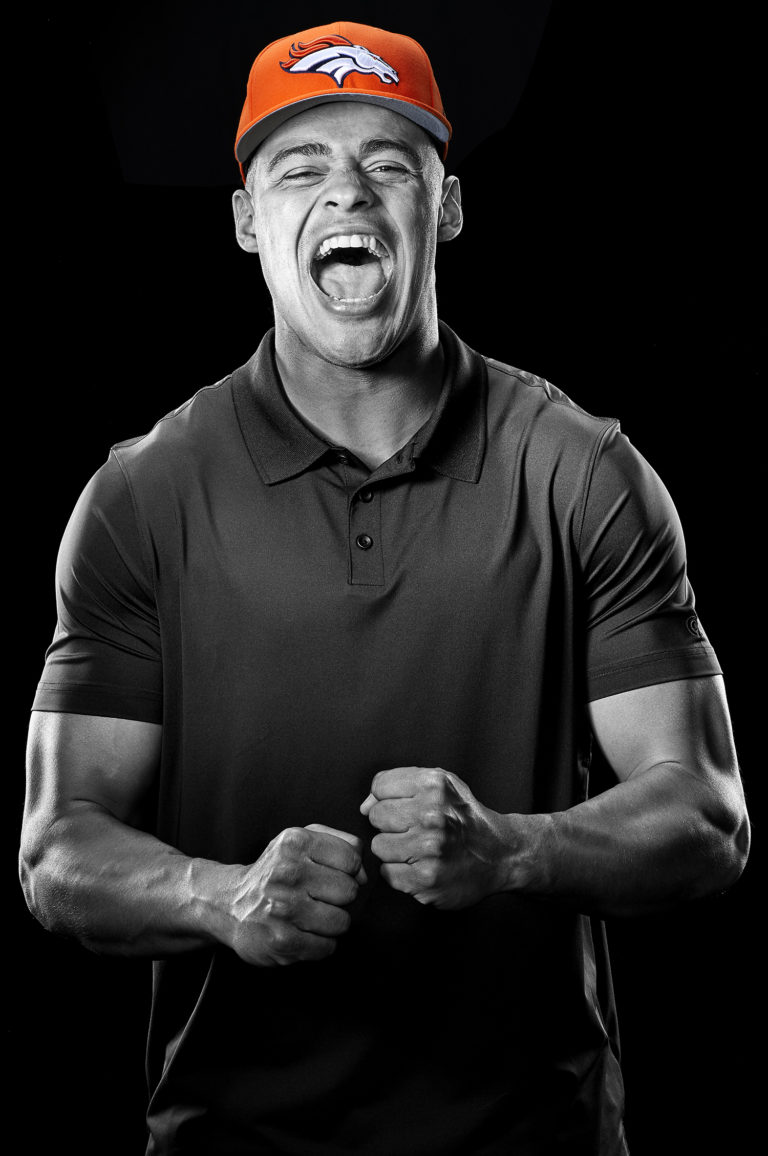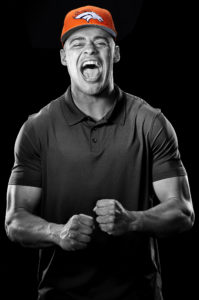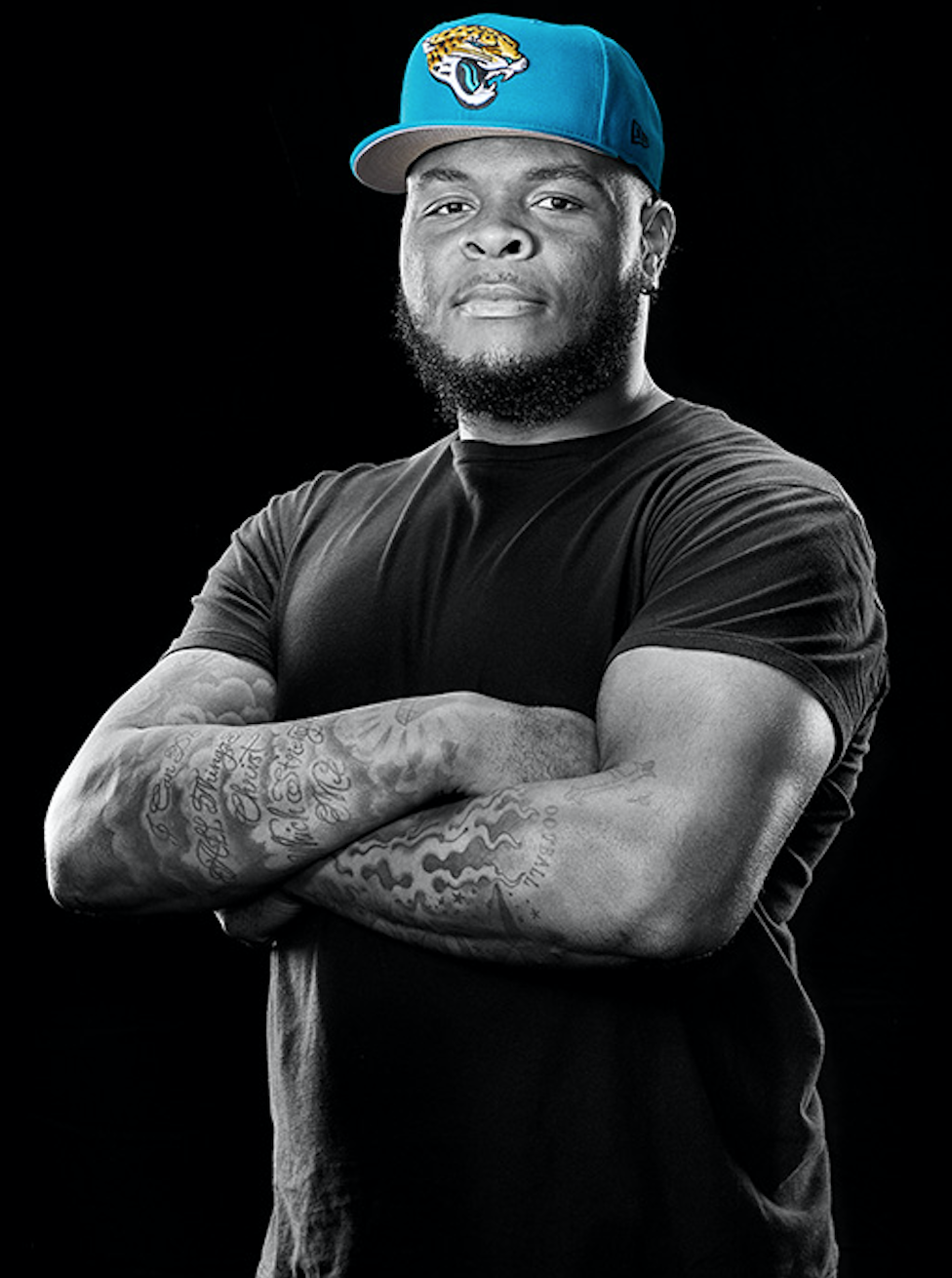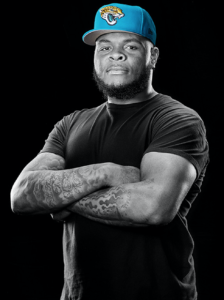 IMPACT                        
Once the images were posted, the social conversation exploded, with Braun ultimately becoming the second most mentioned brand of the night. Some of the biggest names in the NFL, past and present, including Odell Beckham Jr., Joe Namath and Baker Mayfield, organically responded to the players' content, welcoming the newest faces to their teams.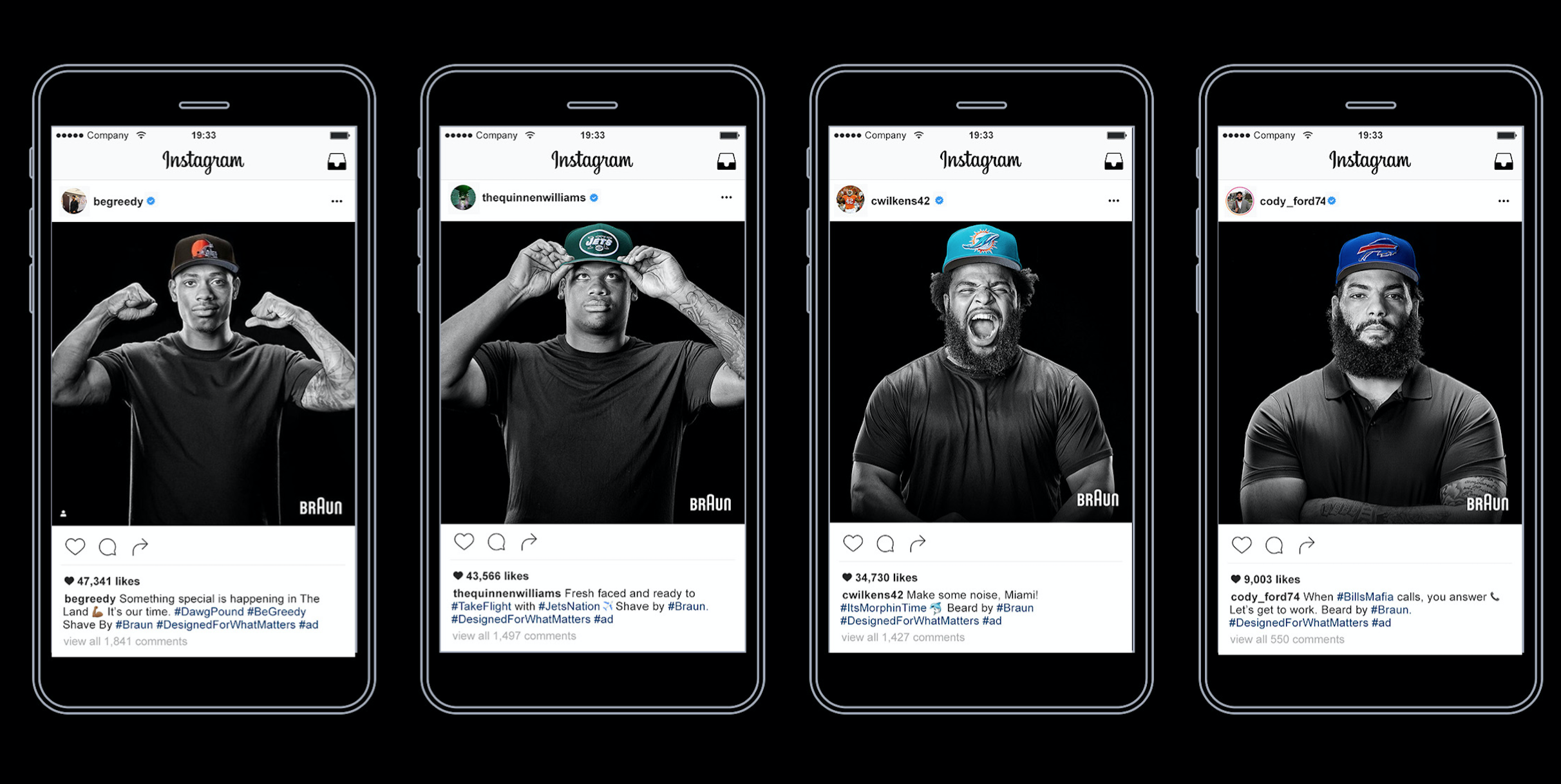 The posts quickly became the top-performing organic NFL content that P&G has ever seen with 287,000 organic engagements. The content exceeded all paid benchmarks and quickly became the top-performing social program for Braun to date, enabling a culturally quiet brand to compete against giants and own a big moment.