Originally published by Tunheim.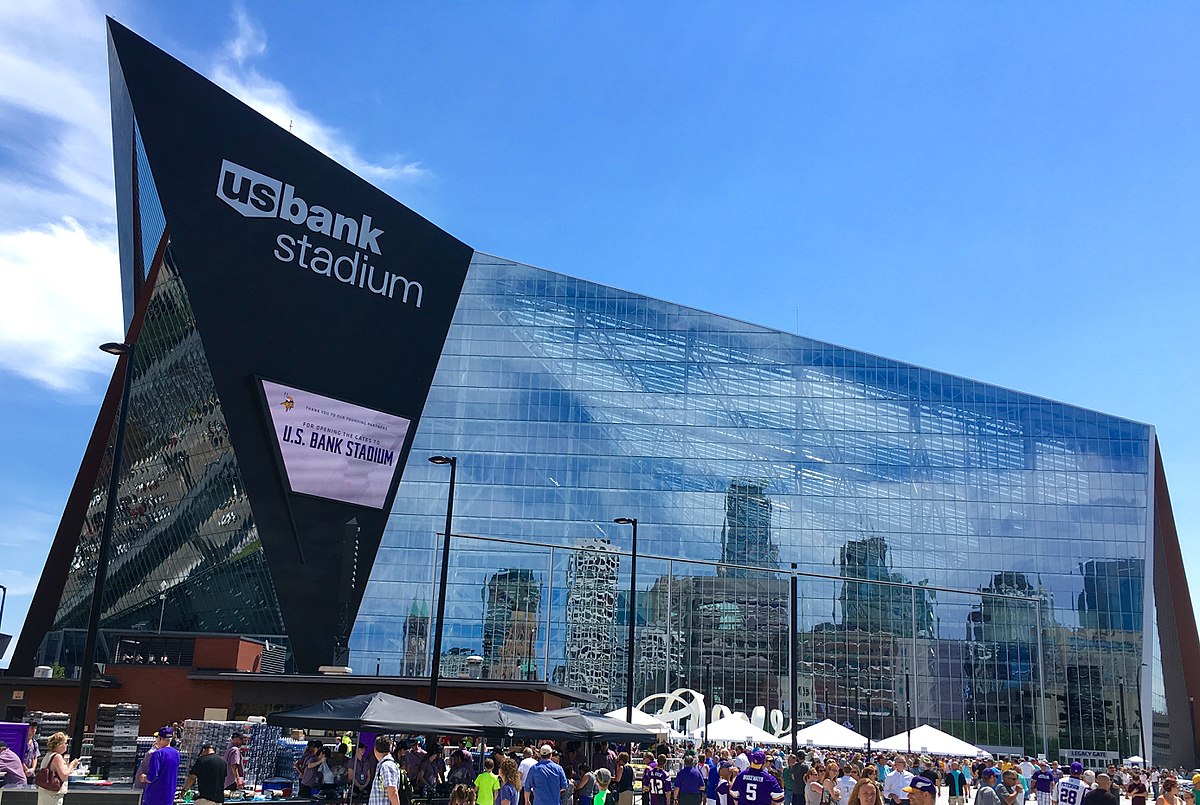 INSIGHT
In March 2012, the Minnesota Sports Facilities Authority (MSFA) announced plans for a new, bold stadium in downtown Minneapolis. A significant public investment, with a major private tenant, the iconic new stadium was built to be the center of entertainment in Minnesota. As such, the grand opening of U.S. Bank Stadium needed to be nothing short of breathtaking.
Together with the MSFA, Tunheim set out to tell the story of construction and community for the stadium's first introduction. As the largest public and private investment project in state history, the goal of grand opening weekend was to showcase to the state, the country and the world, Minnesota's multi-purposed crowned jewel – U.S. Bank Stadium.
STRATEGY
Objectives
Highlight stadium versatility while showcasing its one-of-a-kind features to the state, country and world;
Equip both local and national media with the assets, information and access to tell the story of the stadium, from groundbreaking to the public grand opening and beyond; and
Coordinate with all stakeholder parties to provide a one-of-a-kind experience for grand opening visitors from Minnesota and across the country.
Media relations strategies:
Anxious to get a first look at the newly completed stadium, it was imperative that the media had access to events, spokespeople and compelling story angles surrounding the grand opening. Considering all parties involved, Tunheim developed a media and messaging strategy that would highlight the versatile, new asset for Minnesotans.
With carefully laid out media tour logistics and photo opportunities throughout the weekend, Tunheim ensured that local and national media had the necessary resources to tell the stadium's first big story.
Event planning and execution:
The grand opening was the stadium's first chance to walk the walk.
Tunheim designed, managed, staffed and executed a two-day event to showcase the experience of attending events at U.S. Bank Stadium from the park, plazas and entrance into the stadium.  Events included movies on the lawn, on-going schedule of live music, a retro Ferris wheel, 3-D chalk artist, large-scale sports interactives, food, community giving initiative, stadium employment opportunities and an Expo area of upcoming events at U.S. Bank Stadium, such as the Super Bowl LII and X Games.
The Tunheim event team also played a pivotal role in the design, management and execution of the ribbon cutting ceremony attended by state, regional and local political, civic and business leaders.
The weekend embraced the inclusive and bold spirit of U.S. Bank Stadium; the grand opening was a huge success.
RESULTS
Nearly 200,000 visitors attended U.S. Bank Stadium's public grand opening weekend.
Daily/continuous coverage from all local media affiliates and national media.
The Grand Opening for U.S. Bank Stadium was held July 23-24, 2016 in Minneapolis, Minnesota's Downtown East neighborhood.