If you haven't attended the Consumer Electronics Show (CES) in the last few years, you might be under the impression that it's an electronics hardware trade show where retailers decide what new products they want to sell over the next 12 months. That might still be the case to some degree, but CES has emerged as—first and foremost—one of the world's preeminent marketing conferences, sharing more in common with the Cannes Lions and SXSW than with an industry trade show.
This is neither a good or bad development, but the factors and trends responsible for this shift are certainly worth exploring.
On the surface, it would be easy to simply credit the internet for the transformation. After all, by democratizing access to information and content, the Web has lessened the importance of trade shows as a place to release or make news. Who waits for a trade show to announce a major new innovation or product anymore? Anything truly new or groundbreaking is "leaked" well before to break through show clutter, making its "debut" at CES more of a formality. At the same time, the internet allows consumers around the world to access real-time insider information previously reserved for the industry. And because of a brand's ability to now leverage high-profile trade shows to reach their target consumers at scale, consumers have become their primary communications audience and target. Just look at how Fashion Week has evolved into primarily a consumer event over the past decade. The fashion obsessed not only expect digital front-row seats to each fashion show, they also expect to be able to purchase the looks that come down the runway instantaneously. The internet has fundamentally changed how the fashion industry operates.
But the internet doesn't fully explain why CES in particular has morphed into a marketing show. I believe that there are three interrelated trends driving this transformation.
Platforms, not hubs, have won the day.
Over the past five years, various companies competed to be the smart hub for home automation. SmartThings (eventually purchased by Samsung), Revolv (eventually purchased by Nest), Philips Hue, and Wink, among others, offered competing systems and communications protocols to automate your home. But now the debate over which protocol is better has been made moot with the near ubiquity of the Amazon Alexa and Google Home platforms (but don't count Apple out). This is potentially great for consumers, who no longer have to commit to a particular hub system with a limited number of devices available on it. Consumers don't have to gamble that one system will beat the others. More importantly, consumers have the option of completely customizing their homes with the devices that they want to solve their unique sets of needs because nearly everything can work with Amazon or Google (again don't count Apple out). This is also potentially great for device manufacturers, because it allows almost anyone to enter the smart-home or IoT market and quickly achieve scale if the product is useful. But the problem for manufacturers is that the real innovation here isn't theirs, which makes differentiation through technology difficult to achieve. Throughout CES, I would go from booth to booth asking what the new innovations were, and the answer was (more or less), "Same/similar product as last year, but now it works with voice." Of course, the PR representatives didn't say it exactly like that—but that's what I heard! This also explains why there was such a heavy reliance on vignettes within the booths this year. More than in years past, it seemed to me that the major brands went to great lengths to create lifestyle vignettes showcasing how all of their products could fit together thanks to platforms like Amazon and Google. I certainly understand the decision to present this year's product lines that way, but it only reinforced my observation that the platforms were this year's big winners.
It's easier—and quicker—to solve easy problems.
So much of this year's products looked like technology in search of a problem, rather than technology designed to solve real problems. At the risk of coming off like a grump, do we really need screens to see what's in our refrigerators? Do we really need to program an app to tell our kitchen faucets to pour only five cups of water? So many problems that this year's products were designed to "solve" don't really need to be solved. Even worse, we've made the solutions to these problems actually more complicated with the addition of new hardware or apps. Isn't it easier to open my fridge to see what's in it? Isn't it easier to use a measuring cup rather than a connected measuring app? The yearly innovation cycle demands that brands have new products each year to showcase and promote, but solving real problems and providing meaningful utility is hard and doesn't necessarily happen every year. Simply "putting a screen on it" isn't innovation; it's innovation theater. I don't need to be able to look in my fridge while I'm at the grocery store to see if I need more milk (assuming I even have cell or Wi-Fi service when I am there). I need a drone to deliver my groceries to me without even having to ask or think about it. I don't need to be able to download new and improved wash cycles to my dishwasher via an app on my mobile phone. I need a robot to do my dishes. OK, I guess what I am saying is that I really need a robot.
These real innovations will eventually happen, and there were certainly exciting innovations at CES if you knew where to look. I didn't, so one morning I walked the floor with one of Huge's technology VPs, Sean McInerney. He was particularly impressed by the 5G demonstrations, which he says is truly game changing. If you don't know (or didn't attend last year's Critical Issues Forum, where it was discussed), 5G is the next-generation wireless broadband technology. 5G is going to enable a revolution in the way that data and media are delivered, which will hopefully lead to entirely new experiences and products that have yet to be even imagined with today's cellular technology. But the first 5G radios in the US are not expected to come online until 2019, and it will probably be 2020 before we see enough coverage for product manufacturers to start to really embrace it. Until then, we're going to have to settle for voice-activated toasters.
Product is marketing and marketing is product today.
Good design is also good communication. Good design doesn't just make a product elegant and useful, it also tells a story about the company that makes it, the consumer who uses it, and the aspirational world in which it exists. While this has always been the case, it's become vitally important today, when so many of the traditional channels brands have used to communicate with, and market to, their audiences are in a state of rapid decline. All the brands, products, and services that have had the biggest impact on our lives over the last few years achieved their impact through the creation of superior products and/or experiences that best met the needs of their customers. Airbnb, Uber, Casper, the Honest Company, and even Instant Pot are just a few examples of the power of prioritizing product, experience, utility, and design to solve problems and become famous. Certainly, these brands advertise, market, and communicate, but nothing is as effective at communicating their value as the products and experiences themselves.
Why does any of this matter to PR professionals? Perhaps to some it doesn't, but for me, walking the halls of CES was an important personal reminder that the role of public relations should be more than storytelling or "amplification." It was a reminder to be actively engaged in understanding the needs of my customers (technically my clients' customers), to be actively aware of what those customers expect from my clients, and where my clients have permission to engage with them. Most importantly, it was a reminder to seek out novel ways to help solve for those needs in a manner that is both credible and authentic. If, as a PR professional, I can do that, I know that I've done my job.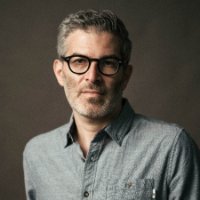 Jason is Huge's global discipline lead for strategic communications, which includes PR, social, and content marketing. Huge helps companies succeed by applying the principles of user experience design to an organization's broader business needs—from management consulting and brand strategy to product development and marketing services. By putting users at the center and solving real-world problems in creative ways, Huge helps the world's most ambitious companies transform the way they communicate and interact with people. Headquartered in Brooklyn, New York, Huge is a member of the PR Council.