Resources
This section of the site is where the majority of our most valuable resources can be found. That means stuff that is easy to access, download and share – from the most recent Council papers to popular web-based tools like RFP Builder and the Career Center.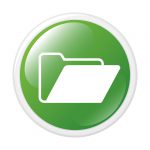 Here's more of what you'll find in this section:
Learnings from past events
This PR Council content that was developed to strengthen the client-PR firm relationship. These booklets and documents cover multiple areas of the client/firm work engagement.
Case studies from our members illustrate and instruct some of the best work being done by America's leading public relations firms and their clients.
Articles, thought pieces and blog posts from the PR Council appearing in 3rd party publications. More Council-produced content can be found on the Firm Voice Blog page.
A variety of documents including white papers such as "Hidden Harmony," as well the 2013 and 2012 editions of the Council's custom publication in Ad Age, "The PR Factor."
Find information and links to third-parties, upcoming programs and events and more.
The Council is pleased to offer a resource guide and training module that is designed specifically for public relations firms to bring renewed attention to the importance of ethical business decision-making. Our goal is to ensure that our organizations do more than engender a "reflex of compliance" but instead foster a culture of integrity that shines through the way we work every day. Focusing attention on ethical business decision-making is about a mindset and behavior that demonstrate character and principles. The links to various modules can be found below.
Custom documents that align with the Council's Code of Ethics and Statement of Principals developed to help public relations firms achieve superior results on topics including social media, exclusivity guidelines, and ethical decision-making.
A series of compelling trainings that are designed for staff of all levels. The PR Council has identified four important areas of skills development: Content; Visual Narrative; Social & Mobile; The New Sciences for PR. Throughout the year we offer FREE online sessions in these areas, all led by the industry's best and brightest. You can find content from these sessions here.