Representing over 110 firms, the PR Council is a trade association focused on helping grow Member agencies and the overall industry through education, events, thought leadership and industry resources.
The PRC plays a critical role in elevating the value of earned media in integrated communications and continuing to ensure the industry's future as a leader in strategy, execution and measurement, and as a valuable contributor in the broader integrated marketing ecosystem.
The PR Council identifies industry issues and challenges and brings an informed voice to serve as the rallying point for the smartest minds in communications.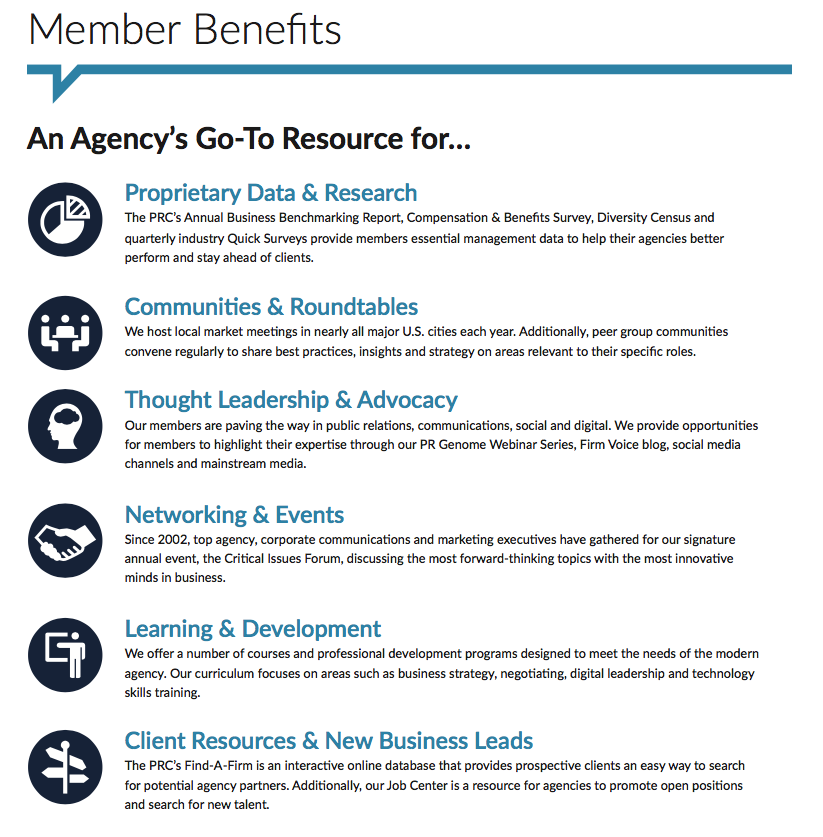 ---
Membership:
To apply for membership, please fill out our Membership Application form here.
Want to speak to a PRC member about reasons to join?
Call the PRC at 646.992.3556 or email andi@prcouncil.net.