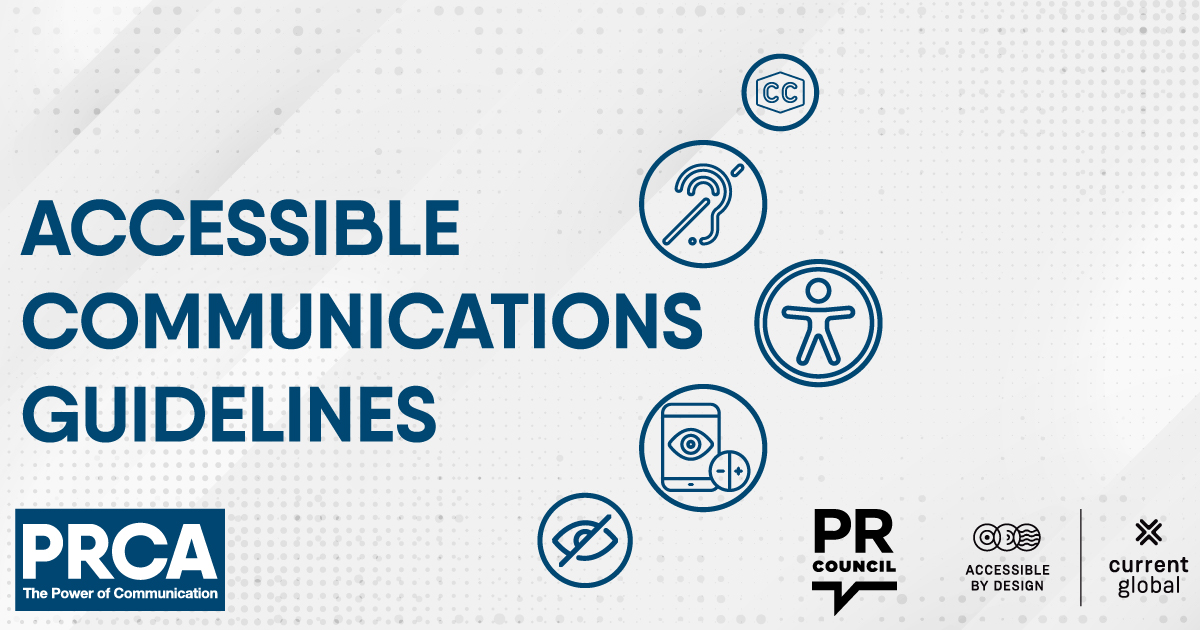 In partnership with Current Global, the Public Relations and Communications Association (PRCA) and the PR Council (PRC) are publishing newly updated guidance –– to help PR and communications professionals deliver accessible content.
The 35-page guide is packed with practical tools, advice and case studies designed to help PR professionals ensure their content is available and accessible to people of all abilities.
The new guide follows research by Current Global, MAGNA and IPG Media Lab revealing 15% of the global population live with a disability. Crucially, the study reported 64% of those who use an assistive tool said they experienced issues accessing content.
Current Global, Co-Founder and CEO, George Coleman commented:
"Every day content is published that isn't accessible to all. It doesn't have to be this way. Over a billion people worldwide have some form of disability, a significant audience many are excluding. We have a moral duty to address this – and we hope the guidelines provide a practical starting point to instigate change to the way the industry works."
Download the guidelines: