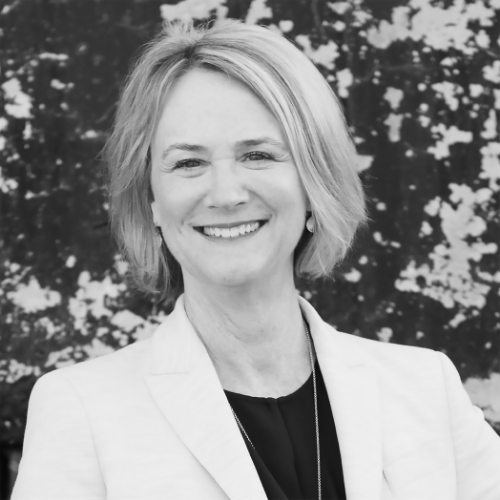 Ellen Ryan Mardiks, Chair
Chairman
A 30+ year veteran of Golin, Ellen has built a career and a reputation as a strategist and brand builder with the keys to unlock the power of earned-first creative. Well-versed in a variety of sectors, Ellen is particularly passionate about building relevance for iconic yet innovative brands, such as Walmart, Allstate, Nestlé and Humana. She is Golin's executive lead on those relationships today.
An architect of trusted partnerships, Ellen leads Golin's client management efforts. She supports the agency's leading Catalysts as they leverage smart insights and breakthrough creative to earn attention and engagement.
Ellen is a sought-after speaker at PR and marketing conferences around the world, particularly around the topics of leadership and opportunities for women. Most recently, she twice chaired the Women in Leadership Economic Forum in Dubai, an event that draws more than 1000 participants and speakers from the Middle East, Europe and the U.S. Ellen is a member of The Arthur Page Society, the premier industry group for senior communications professionals, and PRSA. She serves on the Boards of Directors of the Marriott Foundation for People with Disabilities and Bright Pink, a women's health not-for-profit. She also serves as vice chair of the Ad/PR Advisory Council at the University of Georgia's Grady School, one of the premier collegiate programs in the US. One of Ellen's great passions is fueling the creative talent of young PR people, which she was proud to do as a jurist for the Young Lions Competition at Cannes.
Ellen graduated from Georgetown University and also studied at the University of London.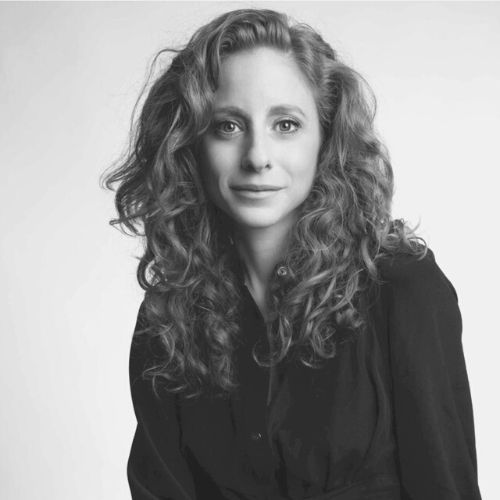 Diana Littman, Vice Chair
CEO
As the CEO of MSL U.S., Diana Littman is at the helm of Publicis Groupe's premier PR agency and its more than 250 team members who have ranked it one of the "Best Places to Work" in the industry. With a mission to make every company, brand, and leader more influential, MSL's client partners are among the most impactful in the world – Procter & Gamble, GM, Lilly, Inspire Brands, J.M. Smucker, Gilead and KitchenAid to name a few.
Under Diana's leadership, her teams have pushed category boundaries and changed cultural norms, and the agency's work across corporate reputation, consumer and health is consistently recognized for innovation in communications and impact on business. Recent accolades include Titanium and Grand Prix Cannes Lions, Best Consumer Products and Marketing to Youth SABREs, PRWeek Awards for Best in Corporate Social Responsibility and Best Proof of Authenticity, Effies and MM&Ms.
Diana's entrepreneurial spirit, obsession with accelerating transformation and commitment to values-based leadership runs through the agency's DNA. She has invested in critical research to advance the industry, from MSL's renowned "Time to Face the Influencer Pay Gap" study (December 2021), which delved into DEI realities in the influencer marketing space and ongoing work to address key inequities, to an exploration around how to reach and engage deskless and frontline workers with "Where's Your Watercooler?" (March 2022). MSL's Fluency is one of the most sophisticated influencer management platforms in the world and the firm's focus on advanced comms tech has set it apart.
Diana herself has been named to PRWeek's Women of Distinction, the PRWeek Power List twice, the MM+M and PRWeek's Health Influencer 50 and PRWeek 40 Under 40 in 2010, as well as PRovoke Media's 15 to Watch. She is on the Boards of the PR Council, Institute for Public Relations, ColorComm and Women's Forum USA and is an active member of Page and Chief. She also dedicates a significant portion of her time to mentoring rising talent.
Prior to joining MSL in December 2018, Diana spent a decade each at Marina Maher Communications/Omnicom and BCW (formerly Cohn & Wolfe)/WPP and the past 20+ years dedicated to reimagining what public relations can accomplish and how expansive it can be, especially when culture, creativity and data are at its core.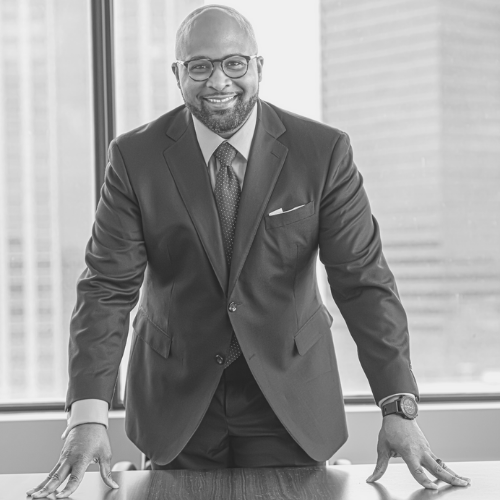 Brandon Wilson, Treasurer
CEO
Brandon Wilson, APR, is the President and CEO of Wilbron Inc., a communications agency whose work is literally helping to improve the world. He is an award-winning executive and communications consultant and the author of Sabotage, a book that helps leaders overcome the forces that seek to limit their impact (learn more at brandonwilson.co). Brandon's work has influenced projects that have won both an Emmy and an Oscar; and his executive consultancy has impacted leaders at some of the world's most influential companies. Brandon is a New York Times Scholar, and speaks fluent Portuguese, and is learning to speak Arabic.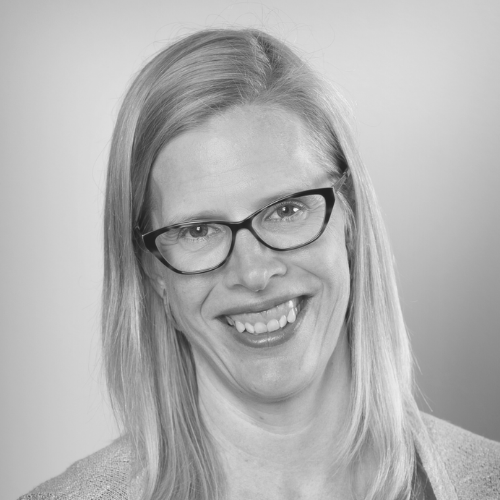 Julie Colehour, Secretary
Partner
Julie Colehour is a Partner at C+C, a 100+ person social marketing and PR agency. She is a leading social marketer who has spent her 33-year career working to motivate people to alter their behaviors for social good working on causes ranging from energy efficiency to COVID, wildfires, waste prevention, opioids, and distracted driving.
Most recently, Julie supported the Washington State Department of Health with their COVID-19 response which has included a rapid-turn approach to increase adoption of COVID preventative behaviors and vaccine adoption. She also helped support the EPA's ENERGY STAR® program for the past twenty-five years including co-leading the original national launch plan that led to a 41 percent national awareness of the ENERGY STAR® label in just three years. She is frequently called upon to speak and train on social marketing across the country. She has co-authored three books: The 7th edition of the Social Marketing: Behavior Change for Good textbook with Philip Kotler and Nancy Lee, Chapter 13 of the Be the Change: Putting Health Advocacy, Policy, and Community Organization into Practice in Public Health Education textbook and The Environmental Marketing Imperative.
Under Julie's leadership, C+C has won hundreds of national and local awards (Silver Anvils, SABRES, PRWeek, Content Marketing Awards, Addys, Emmys) and is proud to have been named one of Washington's 100 Best Workplaces in 2016. Julie was named one of The Puget Sound Business Journal's 40 under 40 young outstanding executives (2001), NW Marketing Awards Person of the Year (2017), a PRovoke's Top 25 Innovators (2019) and the Puget Sound Chapter of PRSA PR Professional of the Year (2021). In 2018 C+C was named PRWeek's Small Agency of the Year and the Holmes Reports Boutique Agency of the Year. In 2021, C+C was named PRovoke's North American Creative Agency, one of five Global Creative PR Agencies and a Best Workplace. C+C also recognized in 2021 for its COVID-19 work for the Washington State Department of Health by winning the Best of Silver Anvils award from PRSA and a Global SABRE award. In 2022, C+C was named the Social Marketing Association of North America's Outstanding Agency for its commitment to the elimination of social disparities in recognition of Julie's team's work on the Vacúnate Mijo/Mija campaign for WA DOH that helped increase COVID-19 vaccination rates among the Hispanic/Latino community. Julie serves on the boards of the PR Council and the Pacific Northwest Social Marketing Association and is an incoming regional co-chair for the PROI board.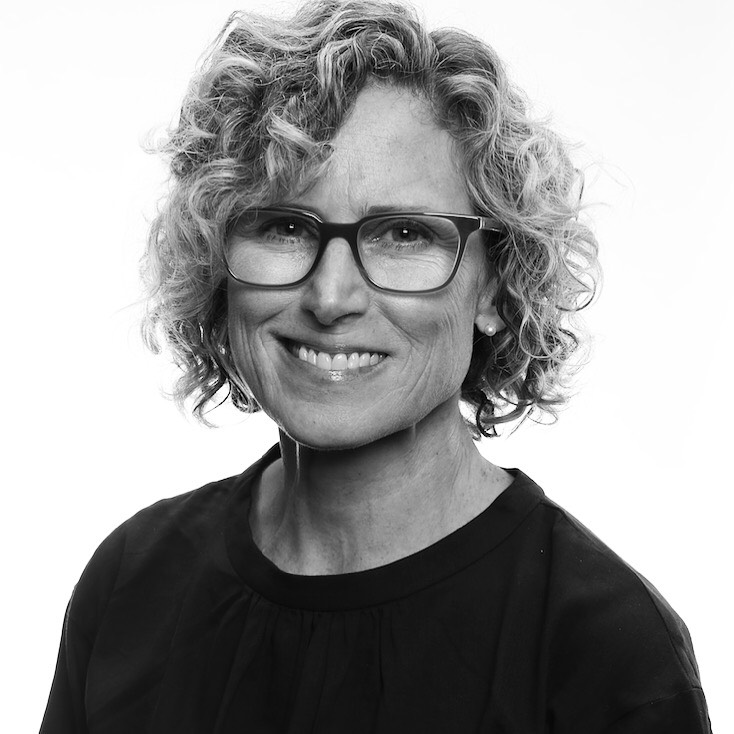 Kim Sample
President
PR Council
Kim's role is to help the PR Council's 140 member agencies grow talent, revenue and profits and elevate the PR profession overall. Prior to joining the PRC in August 2018, Kim was the founder/CEO of Emanate, a $35 million, 100+ person international marketing communications agency. During her tenure Emanate was named PR WEEK Agency of the Year and CRAIN'S Best Places to Work in NYC, and the team's work for clients was recognized with numerous industry awards. Kim also worked at Ketchum, Marina Maher Communications and Golin earlier in her career, and has served Fortune 500 clients across a range of industries, including financial services, travel and hospitality, CPG and consumer electronics.
Audit Committee
Objective: Participate in an annual audit of the finances of the Association and oversee the implementation of safeguards to protect the financial integrity of the Association.
Peter Frank, Sharp Think
Mark McNulty, Taft Communications
Mike Santoro, Walker Sands
Brandon Wilson, Wilbron
Eligibility and Membership
Objective: Approve or deny all applications for Membership into the PRC according to eligibility requirements.
Luke Lambert, G&S Communications
Marty McDonald, Fahlgren Mortine
Colleen Moffitt, Communiqué PR
Kathy Tunheim, Tunheim Communications
Ethics
Objective: Advocate for ethics within the communications agency industry through thought leadership and events.
Anne Green, G&S Business Communications
Peter Verrengia, FleishmanHillard
Executive Committee
Objective: Support the PRC team by exercising some, or all of the Board's powers between Board meetings. 
Ellen Ryan Mardiks, Golin (Chair)
Dianna Littman, MSL U.S. (Vice Chair)
Brandon Wilson, Wilbron (Treasurer)
Julie Colehour, C+C (Secretary)
Kim Sample, PR Council (President)