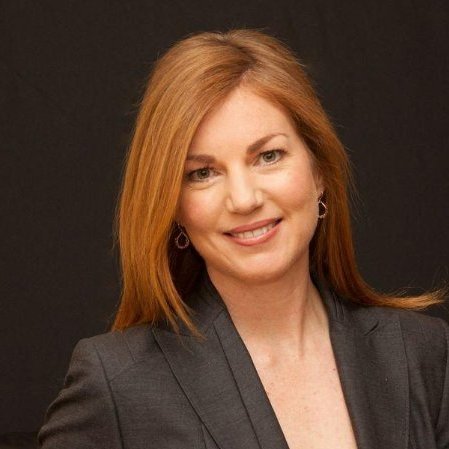 I had a chance to speak with a few Marketing industry luminaries about the future of Marketing organizations. Here's a recap of the conversation — featuring Alyssa Schaefer, CMO (Amex GBT), Federico Acuna, Twitter (Director of Global Product Marketing), and Ana MacKay-Sim, CMO (ORC International).
Learn to Adapt, Constantly
Every day is different. This is why most creative people are drawn to creative jobs in marketing. Inspiration simply doesn't work on an 8-hour a day schedule all week. Today, a new era of creatives has CMOs navigating unique challenges in how to organize their workforces and harness the unwieldy power of creative teams to achieve strategic marketing objectives.
Modern marketing departments must be more nimble and flexible than ever. "You have to really adapt and evolve constantly," said Alyssa Schaefer, CMO, American Express GBT. "There is no such thing as a stagnant marketing strategy or even an annual marketing plan anymore. There really isn't. It is so much more dynamic. You have to adapt to not only your environment but customers and constant change in marketing animation strategies and capabilities."
Freelancers Are Family, Too
Applying conventional marketing-job hours to creative workforces is like trying to play baseball with a basketball. Freelancers simply play a different sport than 9-to-5 office professionals, and making them train and execute in a game that does not suit their skill sets is a losing strategy. Executives, especially CMOs and CCOs, who deal with creatives understand that some of their best employees are freelancers who are up at 4am applying their trades — from graphic design and copywriting to film editing and composing music — and are at their creative worst, for example, at a conference room strategy meeting at 2pm on a Tuesday. Nevertheless, they are an integral part of the marketing team.
"At Twitter, in the marketing department, we have almost 40 or 45 freelancers," said Federico Acuna, Director of Global Product Marketing at Twitter. "They are basically part of the staff. Honestly when I joined with the company I didn't know who was who. They worked with the teams, they interacted with the team." CMOs and CCOs are quickly learning that integrating these freelancers into the existing workforces and W-2 employees requires the ability to manage agile labor clouds with the same diligence. "At Twitter we have teams working remotely from 20 different offices, so it's tough to figure out this. Treat them as part of your team. That is the essence," explained Acuna.
Empowering Hybrid Marketing Teams
Creativity is, as CMOs and CCOs know well, a highly collaborative process. Freelancers, small vendors, and full-time employees all play an integral role in brainstorming, developing and finalizing projects that meet strategic marketing benchmarks. The real challenge for C-suite marketing executives is managing multi-level workflows, hitting deadlines, and making sure every employee of every classification is paid punctually and according to prevailing compliance regulations. Today's agile workers have little tolerance for employers who do not treat them as equals or do not pay on time. It is imperative that CMOs and CCOs diligently manage labor clouds to ensure a seamless, fully assimilated hybrid team of creative minds.
"I think as a marketing leader one of the biggest and most important things you have to do is create a community. Create a team that really gels. Great marketing does not come in a vacuum," explained  Ana MacKay-Sim, CMO, ORC International. "It is the result of the work of many people who bring many different kinds of skills. I think one of the areas where the robots could actually help us — product people — is in breaking down the soft skills a little bit more as well. How do we determine what the right mix of competencies, to use an HR phrase, is right for our team, before we go in and hire freelancers. So we can see your personality is a certain fit with the other certain personalities of the people on the team and so they can gel a bit better."
With so many moving parts and new regulations, it is understandable that CMOs and CCOs are feeling the pressure to flawlessly coordinate the logistics of scheduling, invoicing, reporting, and delivering results. WorkMarket provides CMOs and CCOs with the tools and functionalities to do their jobs with speed, accuracy, and the ability to scale up and down as needed. This dynamic flexibility dramatically improves productivity, reduces waste and overhead, and increases revenue.