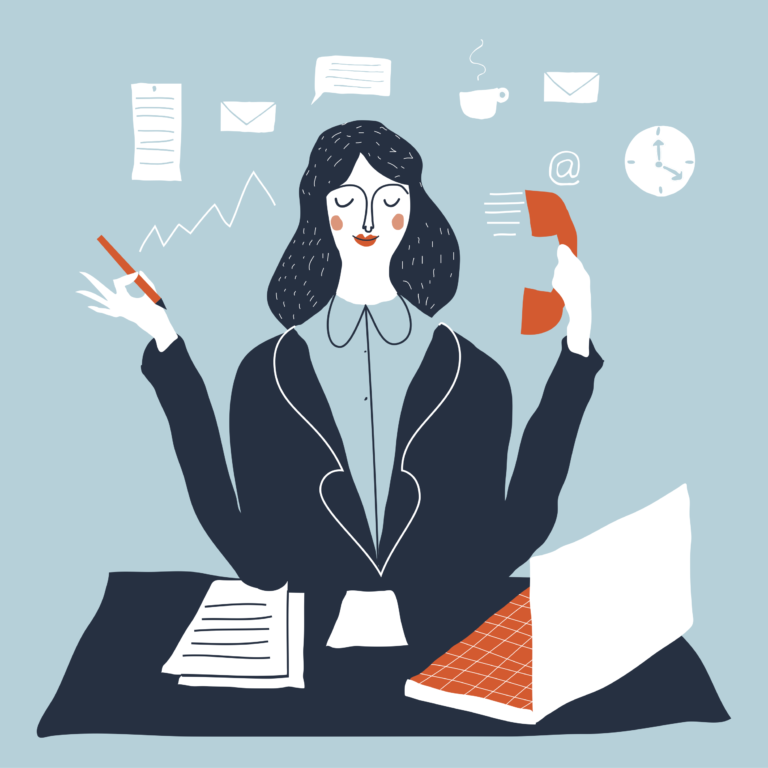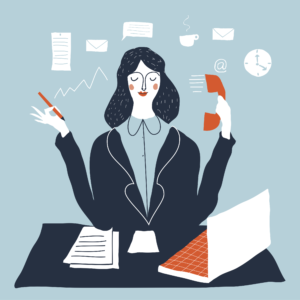 Saying we believe in equal opportunity for all is easy enough to do, but any respected PR practitioner will tell you that change only happens when our actions align with our words. For International Women's Day (IWD), we're spotlighting some of our agency leaders, who are marrying their words and actions to achieve equality for women in their agencies, their communities and the world.
Share your actions and we'll add you to our list.
Jim Joseph, President of BCW, cites the firm's partnership with Fairygodboss, a career community site that helps millions of women find great jobs based on employers' female-friendliness. They also are the title sponsor for their annual conference, GALVANIZE, focused on identifying actionable ways leaders can effectively address the most pressing needs of women in the workplace. The BCW Women's Network, Women in Sync and Empowered (WISE) has chapters across the U.S. that work to create an inclusive community of mentorship and support by promoting leadership, collaboration and professional development for women. 
Jennefer Witter, CEO of The Boreland Group, demonstrates the critical importance of "female power" through professional and personal association affiliations and speaking opportunities. For Women's History Month, she'll be leading a "Courageous Conversations" fireside chat and breakout sessions at the Ellevate Network and giving a speech at a Fordham Women in Business event. Witter will also be leading a webinar on personal branding to Leadership Institute for Women in Psychology (LIWP). She serves on the advisory board of "Women in Power," a 92Y fellowship program that supports senior-level women's elevation to the C-suite.
Peter Finn, CEO of Finn Partners, lauds his firm's partnership with the Time's Up Legal Defense Fund, which provides PR and legal assistance to women taking on sexual assault and harassment. The initiative connects communications firms with cases that could benefit from PR support. Celebrating IWD, FINN is sponsoring the Museum of PR's Women Who Changed History Event. On a global front, FINN's co-founder, Dena Merriam, has organized a conference via FINN Partners' Global Peace Initiative of Women, for IWD on themes related to women's leadership.
Anne Greene, G&S Managing Director, proudly serves on the Board of Directors of the New York City-based not-for-profit LifeWay Network, which is dedicated to abolishing human trafficking via safe housing and education. The G&S program Think Differently Together is dedicated to fostering greater diversity at all levels of the agency and ensuring employees are comfortable bringing their whole selves to work each day. One objective is to support real and open dialogues about inclusion, bias, belonging, equity and other complicated but vital issues. For Women's History Month, the "TDT" team is hosting a live panel on women's leadership in the PR sector and in business, overall.
Jon Silvan, CEO of Global Strategy Group, supports a robust and active GSG Women's Network and Diversity and Inclusion Series that elevates GSG women and supports diversity and inclusion within the team. The company actively works to elevate women and the issues that matter most to them through work with clients such as the Rockefeller Foundation, the Ms. Foundation for Women, Planned Parenthood and Emily's List. Employees are incredibly proud to have helped elect the next generation of female leaders through campaign work in the 2018 cycle and are actively working to help elect a female president in 2020.
David Jarrard, CEO of Jarrard, Inc., notes that the company was formed in 2006 by four partners – two women and two men. Since that time, three other partners have been named, all of whom are female. The composition of the firm itself is 75% female. The firm leaders are strong advocates of exceptional performance in the workplace and the company prides itself on rewarding opportunities to great staff – independent of gender consideration.
Barri Rafferty, CEO of Ketchum, doubled paid time off for new parents this year, and rebranded it to family bonding time, to be inclusive of all types of family expansion – from natural birth to adoption to fostering to surrogacy. The firm expanded other benefits that can be used by adoptive parents such as sleep training support. This enrichment of Ketchum's parental leave policies is in line with their overall approach to workplace flexibility, which has helped more employees feel they are better able to balance their responsibilities at work and at home, thereby benefitting talent retention.
Donna L. LaVoie, President & CEO, LaVoieHealthScience says, "I come from a science and medically based industry. As a pioneer in this business, I was amongst all white men in the early days of biotech in Boston/Cambridge with Nobel laureates M.D.'s and Ph.D.'s who know science but may not be as familiar with how to tell their stories of their innovations to important stakeholders.  The emotional tie of how their innovations ultimately affect patients and society was missing. I was told that I should work in fashion or at a hospital, which drove me to new heights. Our agency is dedicated to gender equality and making the communication of science and medicine user-friendly to our employees, recognizing that so much of what we do involves the business of science. We're developing training programs with leading industry organizations to advance knowledge on best practices, opening the field up to a broader mix of employees of all races with no gender."
Kimberly Eberl, CEO of Motion, is aligning with the IWD #BalanceForBetter campaign by hosting a "Balanced Breakfast." This event brings together Chicago woman-owned agencies to discuss opportunities, challenges and the future of women-owned firms. Eberl frequently convenes local leaders to provide community and share learnings.
The PR Council is proud to represent these and many other agencies that are truly focused on a balanced future, whether it be through agency or global endeavors. The PRC is acting, too. Our SHEQUALITY initiative, now in its third year, provides education and networking to help women achieve the leadership opportunities they want and deserve.
Last year, the PRC created a Pay Equity, and Anti-Harassment and Non-Discrimination Zero Tolerance Statements, which you can view here.
Recognizing the many caregiver responsibilities that our female professionals have, we advocate for our Member agencies to provide compelling flextime policies and family bonding leaves.